Imaging and Oncology is an annual title published to coincide with the United Kingdom Imaging and Oncology Congress (UKIO). The 2021 edition has now been released for UKIO Online.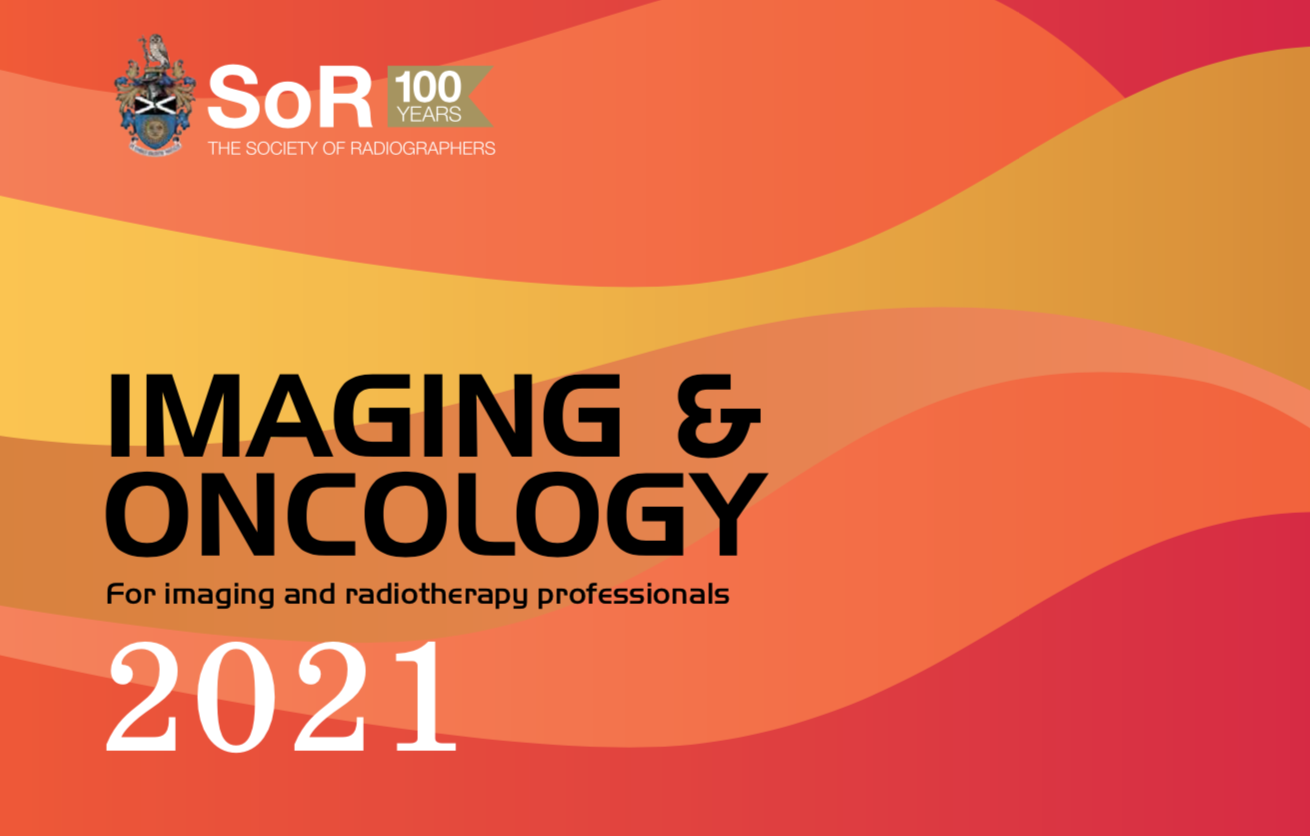 The publication's remit is summed-up in the introduction to the first issue: "The authors were invited to write not because they have the power to peer into a crystal ball and divine our futures, but because they have the abilities to lead and anticipate. The 'blue sky' speculation in the following pages will make you think. Some will infuriate. You will find yourself nodding in agreement and shaking your head in disbelief, maybe both at the same time."
You can download a free pdf copy of the current edition or view the page turner here: https://cloud.3dissue.com/2349/3077/6782/ImageOncology2021/index.html.
The current issue includes the following articles:
How artificial intelligence is changing radiography now and in the future
Looking after ourselves and our colleagues
Body image and head and neck radiotherapy
The impact of student leadership in radiography: A shared experience
Sonography practice across Europe - are radiographers capable of the role?
Motivations, process and aspirations for the future: a discussion to inform the ECF development
DXA in the diagnosis of osteoporosis and the role of the radiographer
Promoting the role of therapeutic radiographers: the value of Macmillan clinical fellows
Radiographer research: funding opportunities
New guidelines on contact shielding and radiation protection: teaching and implementation
Printed copies of Imaging & Oncology are sent to radiologists, oncologists and heads of education centres. It is also circulated to clinical radiology, radiotherapy and medical physics departments in the UK.
Imaging & Oncology is included in delegate packs at UKIO and is available at College of Radiographers' seminars, study days and events.