The Society and its partners are reminding healthcare professionals that they have just two months left to submit abstracts for presentations to the UK Imaging and Oncology Congress (UKIO) 2023
They stress that next year's event will have an increased focus on research and encourage imaging and oncology professionals to proffer their papers.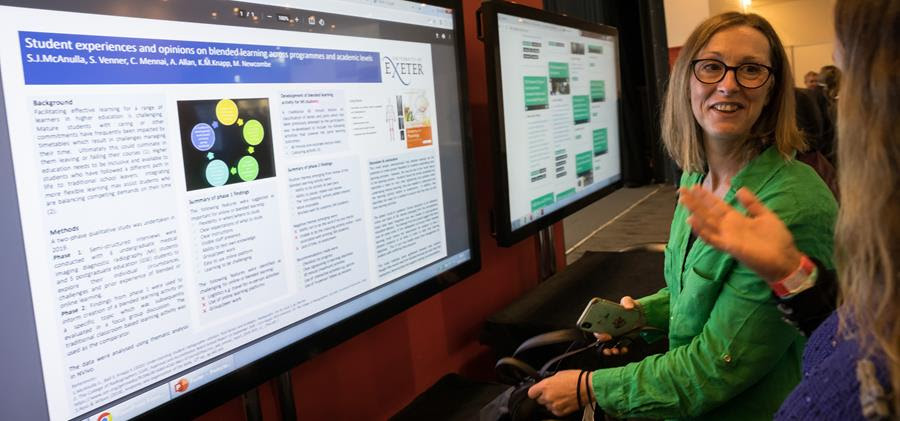 Delegates view posters at UKIO 2022 (Image: UKIO)
Many opportunities
"The UKIO congress has always offered many opportunities for the imaging and oncology communities to present and learn from research being conducted in the field. As we transform the shape of UKIO for 2023, one of our main changes will be to place research at the heart of the congress," they say.
"What this means in practice is more proffered papers sessions than ever to present your work, expert sessions on refining research proposals and power pitches, and a dedicated research hub. If you're interested in being part of this then the call for abstracts is already open and there are two months left to submit your abstract to be considered for presentation as an ePoster or short oral paper.
"Don't miss your chance to be part of a research-focused UKIO and have your work featured at the key annual imaging and oncology event in the UK, submit your abstract by 12 February 2023."
Find out about the new pricing model and book a place at UKIO 2023
About UKIO
The UKIO congress is organised by the Society and College of Radiographers, The British Institute of Radiology and The Institute of Physics and Engineering in Medicine and is second to none in the UK as a gathering of professionals from the field. Delegates benefit from a programme of clinical sessions addressing the medical, scientific, educational and management issues in the diverse fields of diagnostic imaging, radiotherapy and allied radiological sciences.
The congress has previously seen more than 2,000 delegates meet each year with 120+ exhibitors, all showcasing the latest equipment, services and technology available in the industry today.