Hundreds of delegates descended on Liverpool this week for the start of the United Kingdom Imaging and Oncology (UKIO) Congress 2022.
The three-day multidisciplinary scientific congress features cutting-edge content for a multidisciplinary audience addressing medical, scientific, educational and management issues in the fields of diagnostic imaging, oncology, and radiological sciences.
Running alongside is a large professional exhibition of equipment, services and technology.
Welcoming attendees, UKIO President Dr Rizwan Malik, said: "Nothing truly replaces the the value of networking and face-to-face learning and we are glad to be back".
To kick off proceedings, Pat Symonds, a legendary figure from the world of motorsport, gave delegates a fascinating insight into the comparative world of Formula 1.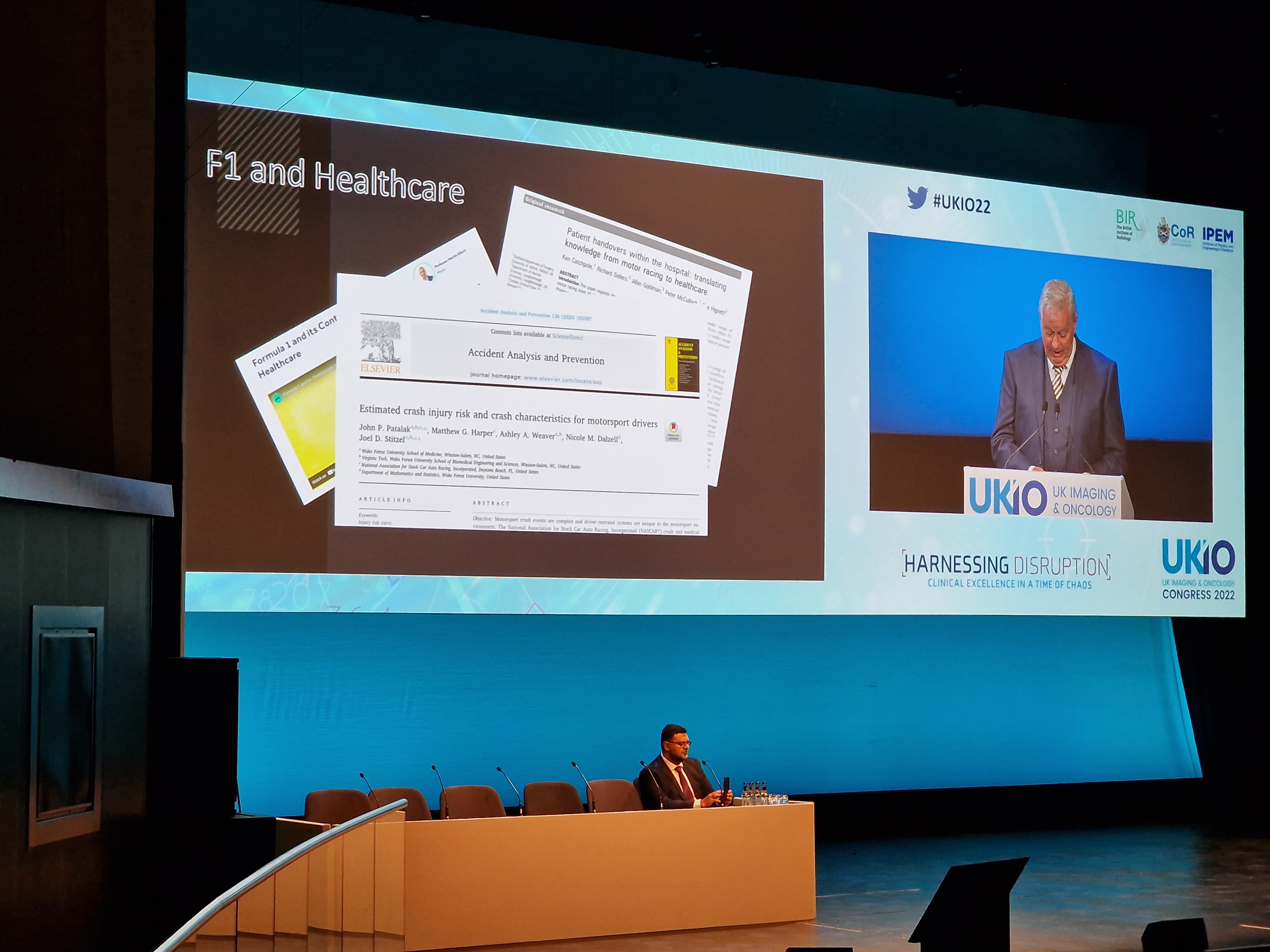 F1 chief technical officer Pat Symonds addresses UKIO 2022
Symonds, who started as an engineer in the sport in 1981, outlined the huge progress made in driver survivability and how technical innovations backed up by teamwork and a focus on fast-paced change had made this possible.
He also highlighted the role played by Formula 1 teams in applying their skills to develop innovative ventilator technology during the Cvid-19 pandemic.
His talk was well received by delegates as an interesting comparison of two very different sectors.