Exceptional professionals from across the spectrum of radiography have been awarded Fellowships of the College of Radiographers (FCR) for their 'outstanding contribution to the profession'.
The 2018/19 president, Sue Webb, presented the awards to the following individuals: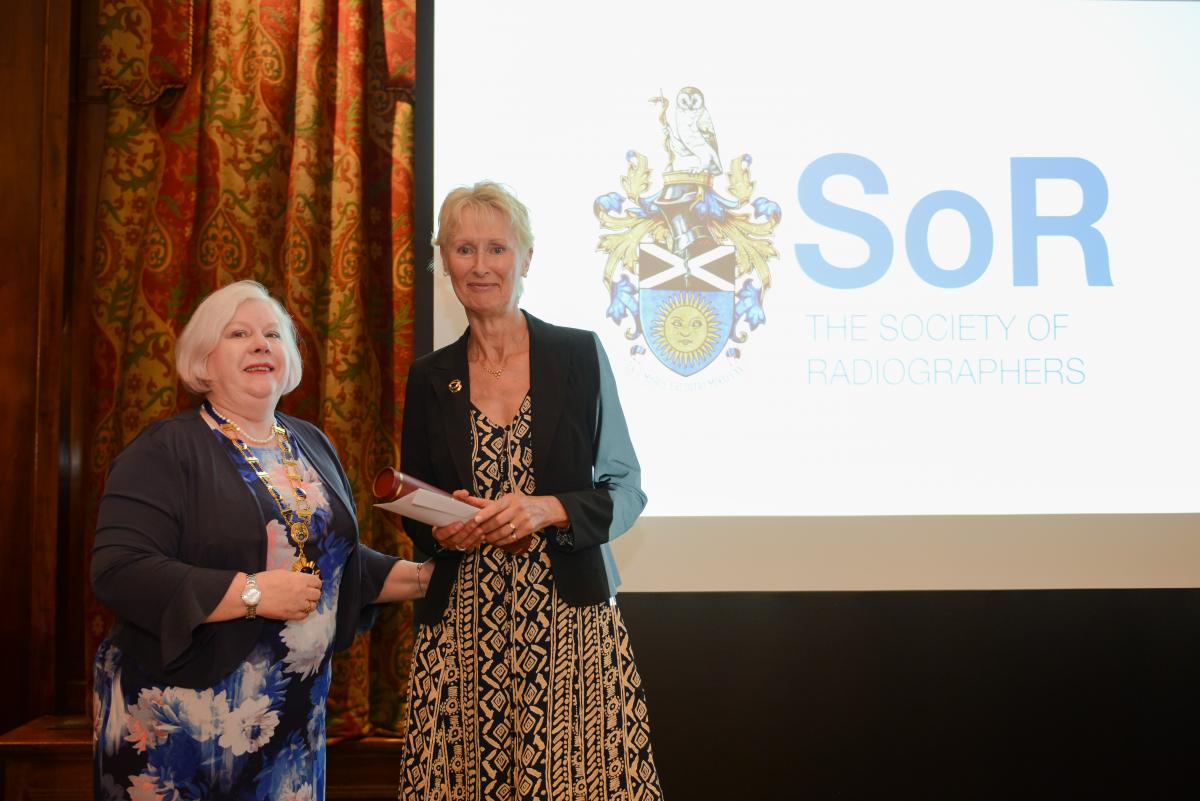 Dr Vivien Gibbs
Vivien's outstanding contribution was highlighted through her teaching, research and participation in working groups.
She undertook a Master's degree as a mature student and subsequently decided to move into a full-time teaching role, where she was able to share her clinical knowledge and experience with new generations of radiographers.

In the early years of sonography Vivien contributed to pioneering work to influence the debate to ensure sonographers were able to issue their own diagnostic reports. In 1987 this led to the restrictive constraint preventing sonographers from providing diagnostic reports being removed from the Professional Statement of Conduct.
As a member of the Consortium for the Accreditation of Sonographic Education, Vivien has accredited many programmes and was named the South West Regional Radiographer of the Year in 2018.
She is currently the head of department for allied health professions for the University of the West of England, Bristol.
Dr Marc Griffiths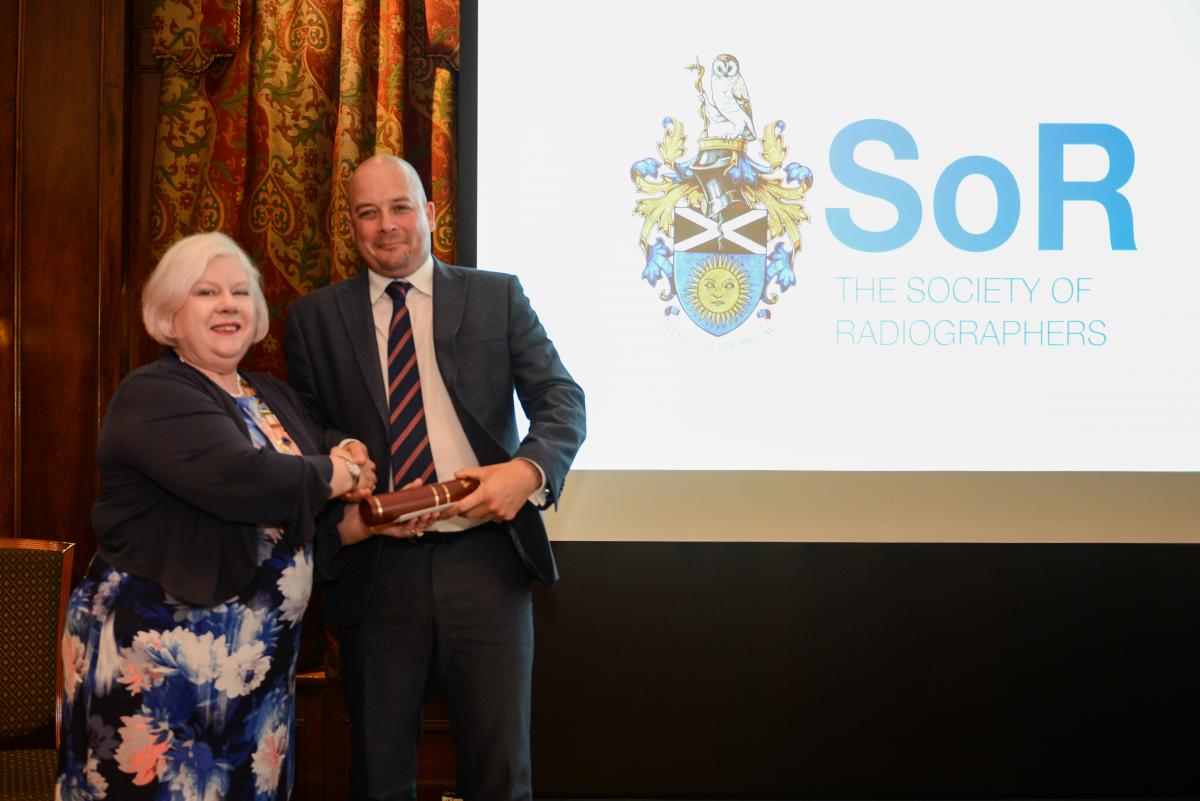 Marc's work has created innovative approaches to education delivery and demonstrated an awareness for the need to adapt to the changing health and social care landscape.
During his career he has undertaken roles within the College, the Health and Care Professions Council, the British Nuclear Medicine Society, charities and NHS organisations, promoting the values of the profession and questioning traditional working practices to ensure patient focused care.
Marc's doctoral research analysed the impact of introducing new imaging technology within hybrid imaging practice and the potential professional cultural changes and workforce development requirements.
He developed new competence-based teaching methods, enabling the standardisation of education and training, and created policies for a number of NHS organisations.
Paul Lockwood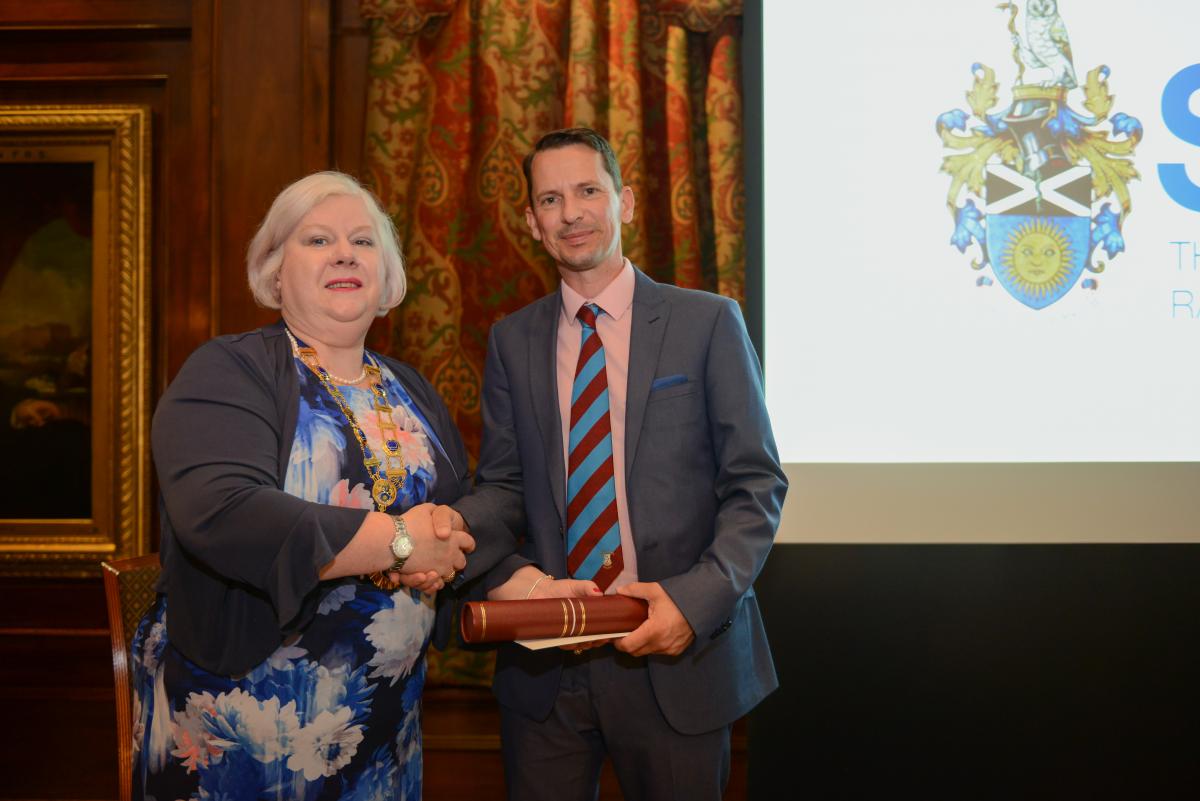 Paul came to radiography late in his career, after previously completing a degree in fine art.
He qualified as a radiographer at Canterbury Christ Church University and Paul's early career in hospitals in Kent and south London saw him develop from projection imaging, through ultrasound to CT scanning. At the Princess Royal University Hospital in Bromley he oversaw the installation of the second CT scanner to become one of nine hyper acute stroke services in London.
Paul re-joined Canterbury Christ Church as a senior lecturer in 2012 and he leads the Allied Health Professions and the Clinical and Medical Sciences Research Hubs at the university, as well as supporting novice researchers.
Paul ran the PgC Clinical Reporting (CT head) programme for five years and has demonstrated the effectiveness of radiographer reporting in CT head with several publications.
Dr Amanda Martin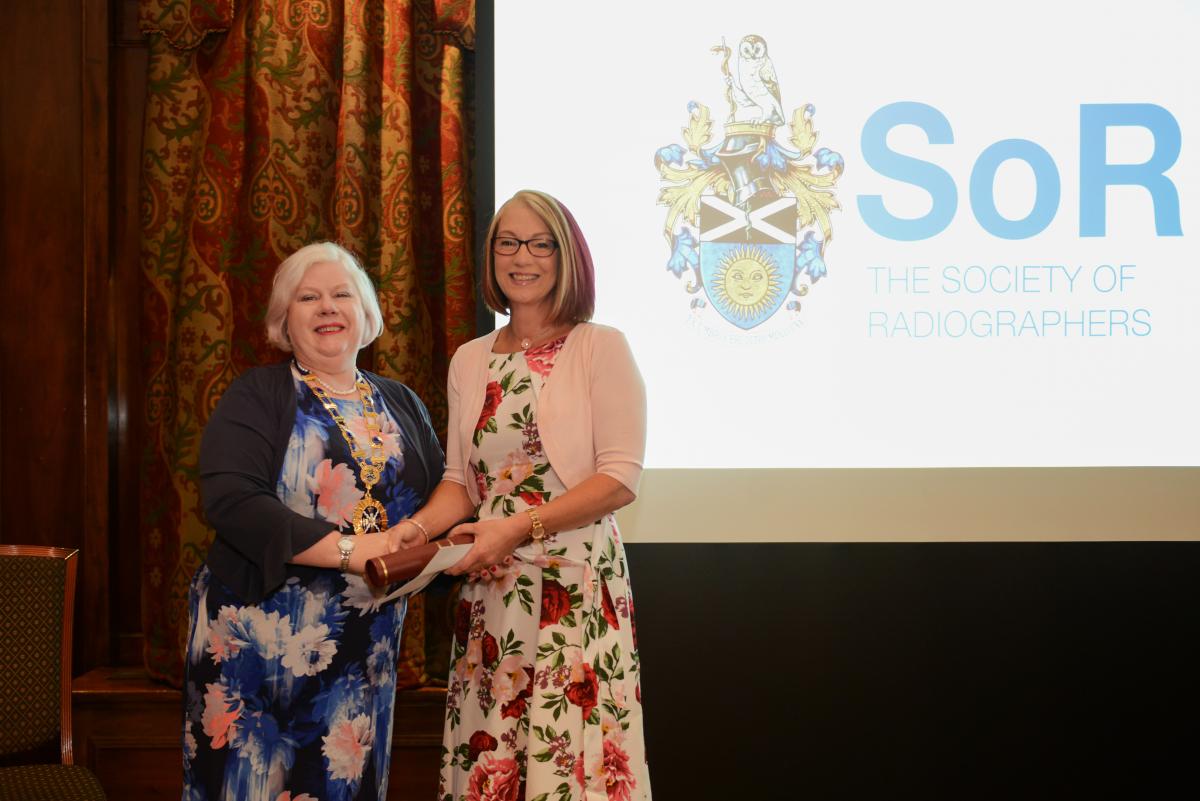 Amanda was cited for her work to improve projection imaging services, whilst standing up for recognition and the rights of radiographers in the workplace.
As part of the movement in the 1990s to establish radiographers as reporters, she became the joint-first radiographer in the country to achieve a professional doctorate in health and social care.
She is committed to educating radiographers on the impact that poor technique can have on the prognosis for the patient.
Amanda presented the William Stripp Memorial Lecture at UKRC in 2017, was invited to be published in Imaging and Oncology in 2018, and presented on behalf of the CoR at RSNA 2018 and at ECR 2019.
Following the Manchester terror attack, Amanda represented the profession at the Pride of Britain Awards in recognition of the outstanding service that she led that night.
Dr Jonathan McConnell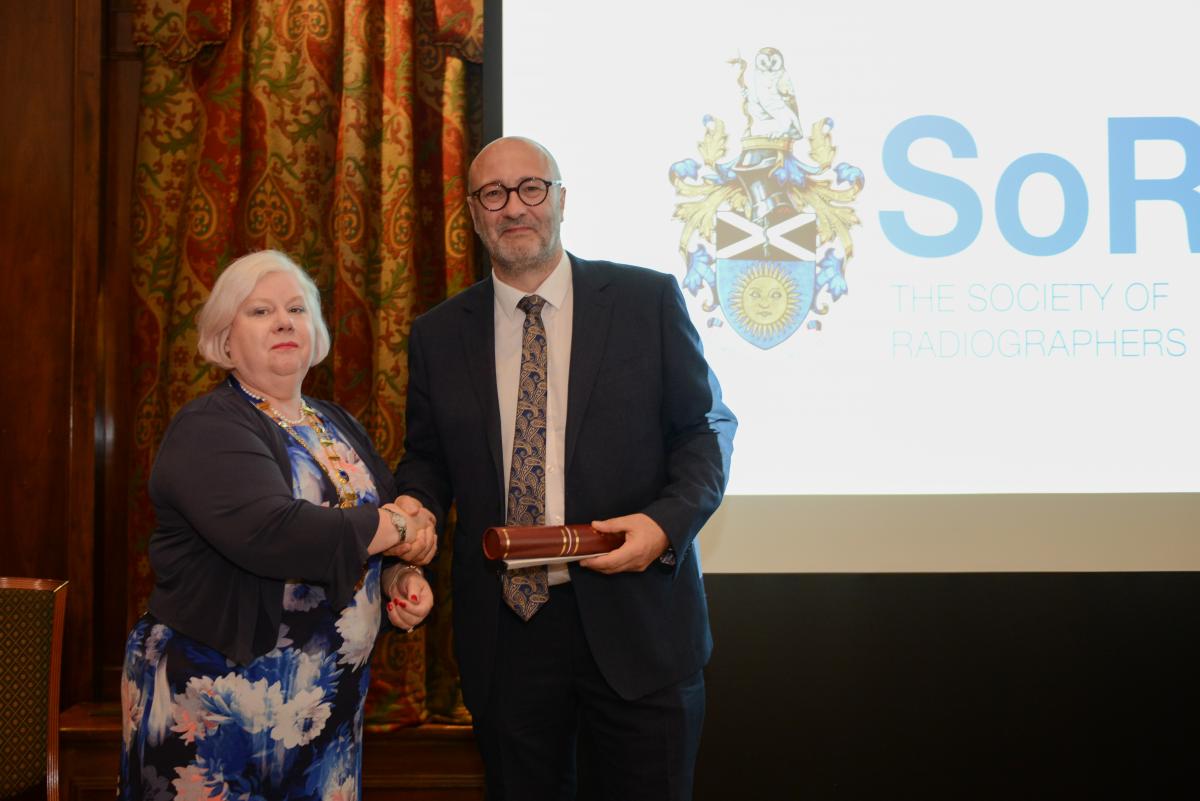 After Jonathan was told that radiography was 'not a profession for men' in a work experience visit, he set out to prove otherwise.
After qualifying in 1986, he went on to discover his passion for trauma and orthopaedics and became one of the first reporting radiographers through a recognised postgraduate course in 1996.
In addition to leadership in the UK, his work to develop radiography has taken him through senior roles in New Zealand, Australia and via the European Higher Education Network.
Jonathan advises at government level and he is working with the Scottish Government to advance radiography services and explore links with the wider AHP family for policy development to help advance and enable the non-medical professional workforce.
Steve Milner
Steve was congratulated for his distinguished career, making a sustained contribution to the profession as a dedicated health professional, educator, leader, innovator, and manager.
In 1992, Steve led his team at Bradford seamlessly through the transition from the DCR to the BSc (Honours) degree, followed soon afterwards by the accreditation and approval of the MSc in medical imaging, forming the basis for the future development of the suite of radiographic pathways.
Steve's senior roles as head of radiography and associate dean for learning and teaching at the University of Bradford and latterly as senior lecturer at the University of Liverpool, gave him the opportunity to extend and develop his multiprofessional remit with a special interest in cardiology and urology.
Now retired, Steve's newly found spare time has enabled him to pursue other interests, including global radio communication. He is recently licensed to engage in radio communication across the globe and even with the International Space Station.
Dr Yat Man Sang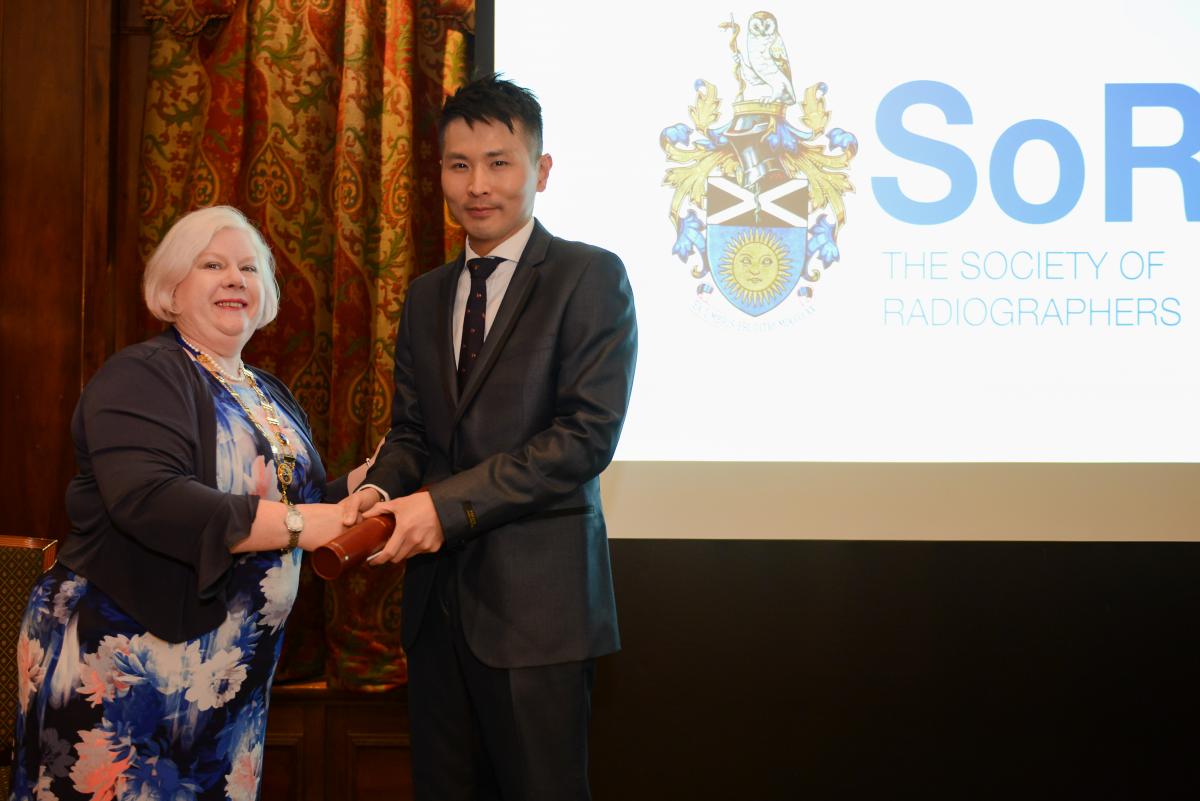 Yat has been a therapeutic radiographer in the UK since 2002. He completed his MSc in healthcare informatics in 2006 and received his PhD by published work in 2018.
His membership of the UK Stereotactic Ablative Body Radiotherapy consortium executive committee and NCRI Clinical and Translational Radiotherapy Research Working Group has enabled evidence-based practice and research to be introduced into clinical practice.
Yat is also an active member of the national Radiotherapy Trials Quality Assurance group working in a multi-disciplinary team setting. He has designed and implemented QA programmes for clinical trials that require effective introduction of advanced radiotherapy in UK centres.
His current role as consultant radiographer leading the stereotactic radiotherapy programme at Mount Vernon Cancer Centre, together with the national SABR work is helping to establish a national standard for this new radiotherapy technique.
Gareth Thomas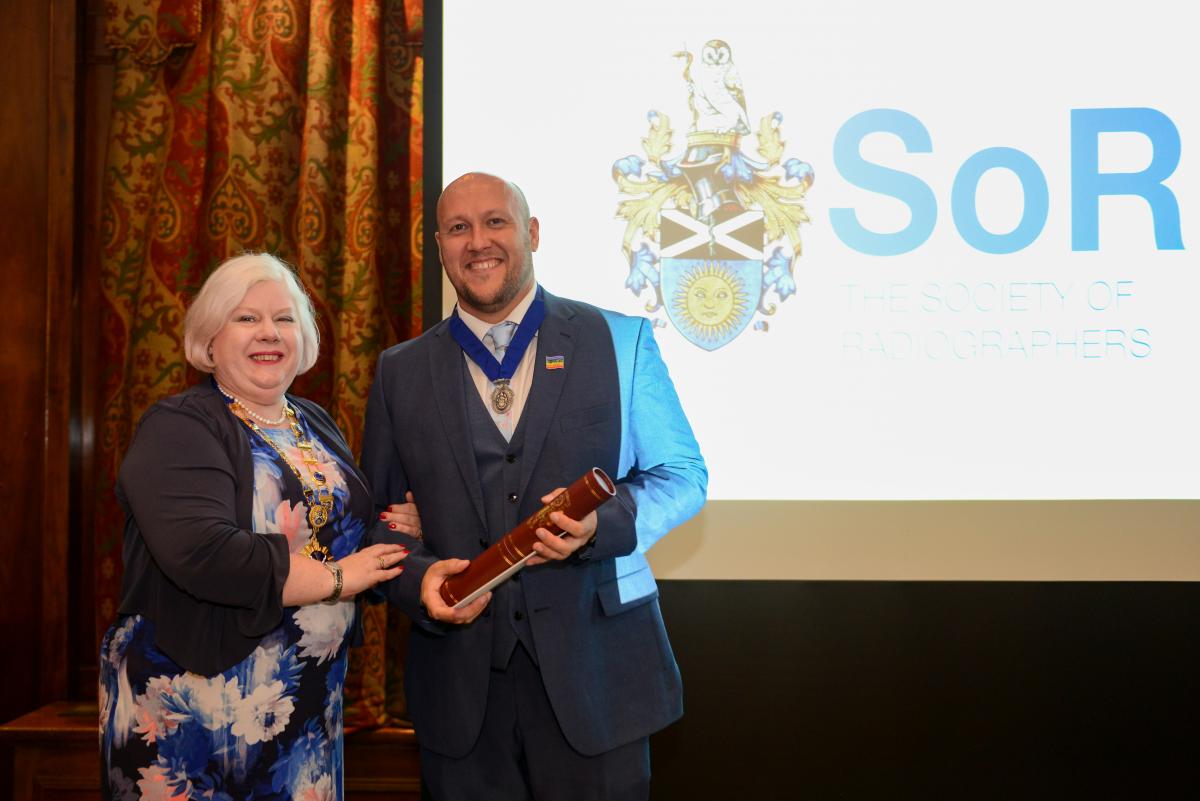 Gareth's influence, professionalism and passion for radiography in his 19-year radiography career was celebrated.
He is a lecturer in the School of Healthcare Sciences at Cardiff University, teaching both undergraduate and post graduate programmes, and is responsible for the clinical education of undergraduate diagnostic radiography students.
An active member of the Society of Radiographers on Welsh Council, Gareth was elected to UK Council in 2010 and sits on the College of Radiographers' Approvals and Accreditation Board.
Gareth was elected as president of the Society for 2017/18 and has been chair of Council for
the past year.
He is a trustee of the College and has taken on the role as international representative for the Society of Radiographers.