"It is often said that health services need clinical professionals in leadership roles. I firmly believe that the best leaders and managers in the NHS and independent sectors are those that have developed from a clinical background.
"However, it is essential that aspiring leaders are appropriately trained in order to be effective.
"The SoR wants to see more members encouraged to take a career route that aims for leadership and management positions.
"These leadership training opportunities offer development and encouragement to take your leadership skills to the next level."
Richard Evans, Chief Executive Officer, The Society and College of Radiographers
Are you a leader looking to improve your skills? Would you like to become more confident in decision making or successfully manage change within your team or department?
Take a look at our leadership courses and guarantee your place today.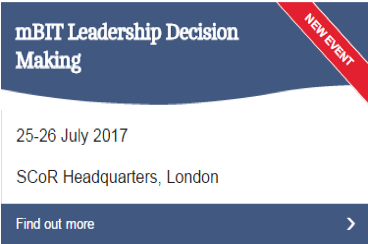 Two-day course led by Dr Suzanne Henwood, an mBIT Master Trainer and author on professional development
Designed to help you gain clarity and confidence within your everyday decision making
Suitable for senior leaders, managers and senior radiographers
New techniques and practical tools provided for effective decision making
Click here for further information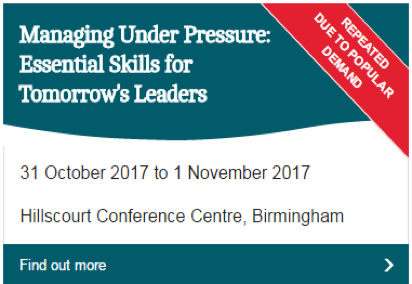 Two-day course delivered by SCoR officers focussing on partnership working and managing change
Hear from a senior service manager and have the opportunity to take part in a Q&A session
Highly recommended for future senior managers
Become equipped with the essential skills and understanding of leadership and management