The European Society of Radiology (ESR) has put out a call for abstracts; SCoR members are being encouraged to submit ideas and help increase UK presence at the 2020 Congress.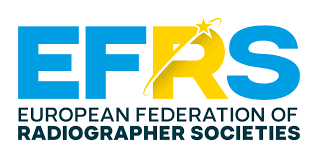 The European Federation of Radiographer Societies Board said they are "keen to continue to see more radiographers, and radiography students, actively participating."
UK radiographer, Dr Andrew England from University of Salford, is co-chairing the scientific programme for the EFRS at ECR 2020.
Held in Vienna on March 11-15 2020, the theme of the Congress will be 'A Clear Vision for Radiology'.
The radiography programme is expected to form a substantial portion of the event, with dedicated special focus sessions for radiographers.
Abstract submissions for all presentations, including research and student oral presentations, as well as posters, should be submitted onlineby 10 October 2019.
Full details, category information and guides for authors are available to download from the ECR website.
For more information about ECR 2020 visit https://www.myesr.org/about