Northern Ireland's striking radiographers joined a union rally outside Belfast City Hall on the second day of industrial action in their fight for improved pay and conditions.
The SoR's Northern Ireland national officer Cora Regan gave a passionate speech to the crowd calling for politicians to take action, and thanking the public for their support and understanding.
"We have been backed into a corner. This is a cry for help from our workforce. We can only do so much. Patients are waiting longer in Northern Ireland than they are anywhere else in the UK, and that's down to political inaction."
SoR President Dave Pilborough and President Elect Tom Welton joined colleagues on picket lines across Northern Ireland throughout the two days of the strike. Tom is pictured below (centre) outside Belfast City Hall with SoR members on Friday.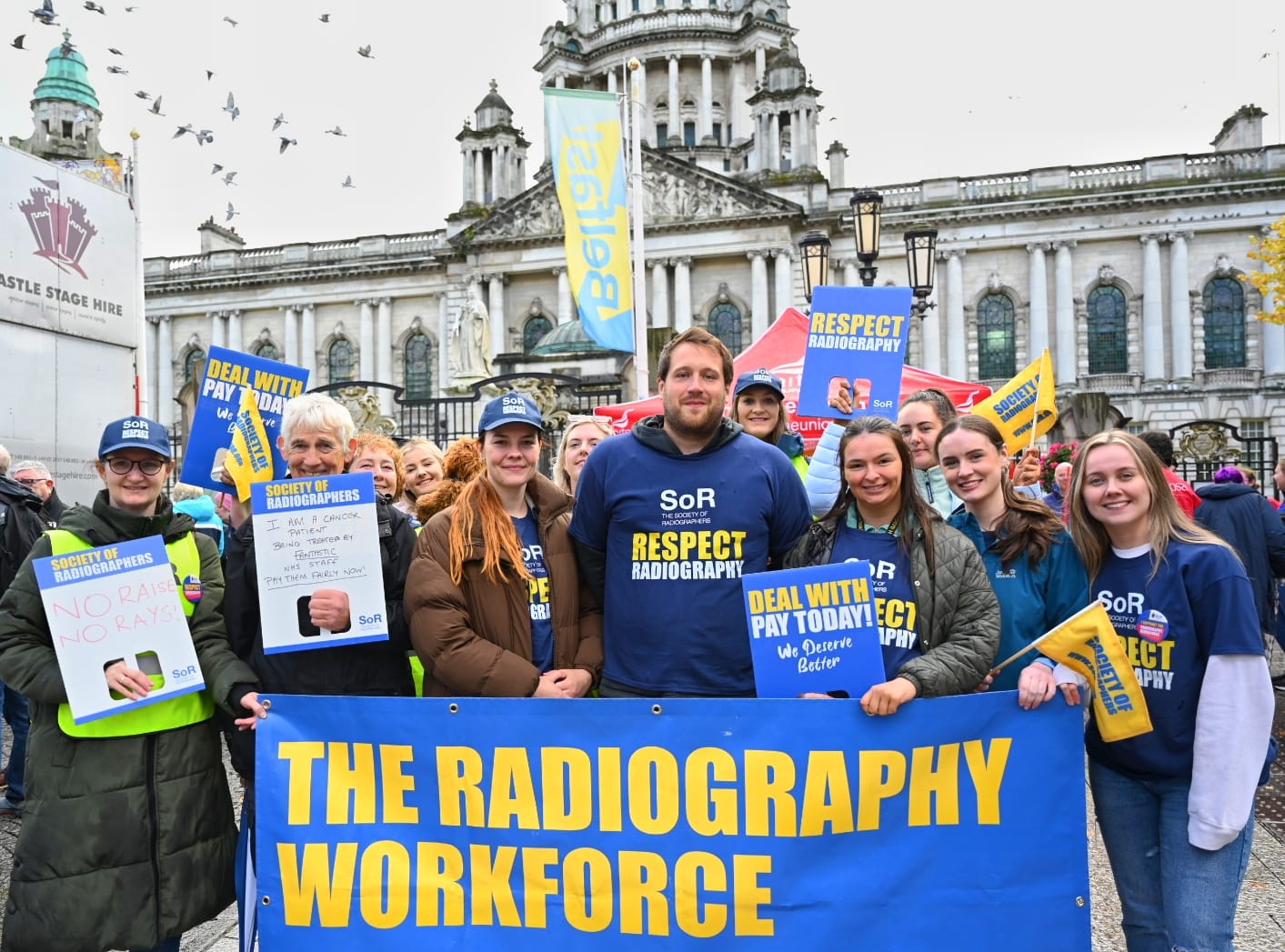 On Thursday, Dave was supporting the picket at Antrim Area Hospital, one of the busiest hospitals for unscheduled care services in Northern Ireland. Dave is pictured below (blue t-shirt) with SoR members and Cora Regan (pink coat).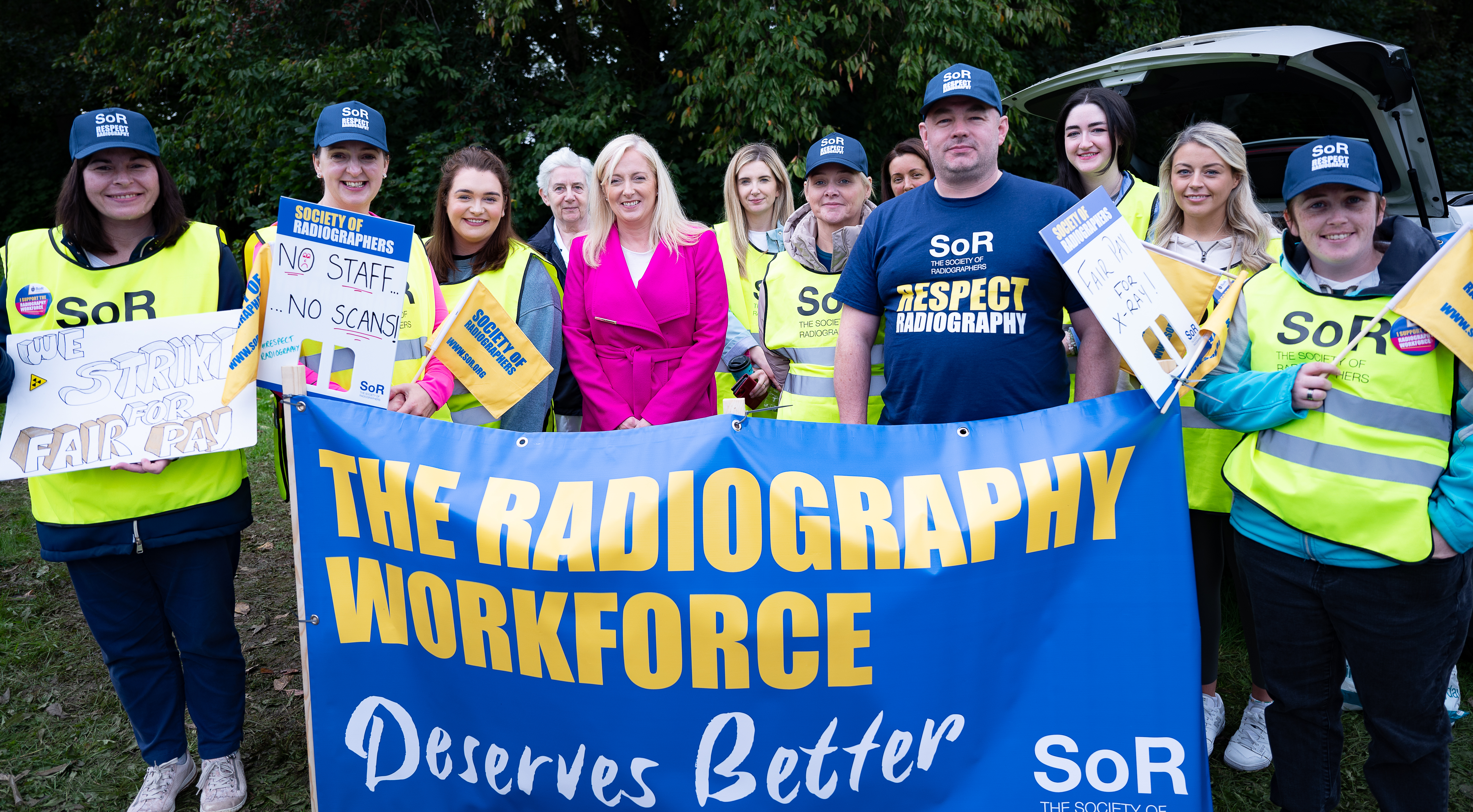 Images: Liam Simmons (Belfast), Breige Cobane (Antrim).