Jonathan McNulty has won the Eurominnies 2022 award for the Most Influential Radiographer.
The award was given for Jonathan's work in healthcare education research, neuroimaging, and forensic imaging. He has published more than 80 papers in a variety of journals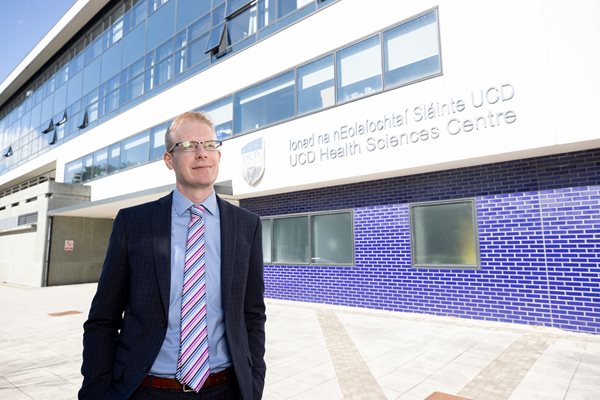 Jonathan is the Vice-Principal for Teaching and Learning in the College of Health and Agricultural Sciences and the Associate Dean for Graduate Taught Studies in the School of Medicine, University College Dublin where he also coordinates the BSc (Hons) Diagnostic Radiography (Graduate Entry) programme.
Interviewed for the February issue of Synergy magazine, he said: "I want to put my own stamp on my profession, to improve radiography education, to improve research in radiography and hopefully to have some of my research impact on clinical practice."
"We need to be actively putting ourselves forward to be involved in research and development associated with [artificial intelligence].
"We need to do everything we can whether that's as organisations or national societies and funding agencies to support more radiographers in getting doctoral level education."
Also nominated for the Award was Charlotte Beardmore, the Society's Executive Director for Professional Policy who was recognised for leading a team that "develops professional guidance for diagnostic and therapeutic radiography for those working in imaging and radiotherapy services, supports and develops evidence-based practice for the profession through research leads, and oversees the approval processes for radiography education in the U.K. and the accreditation of practitioners to assure quality of provision and to support professional development."
The awards reflect the high standard of work being done right across Europe. "Radiology has a deep pool of talent that spans the entire continent of Europe. This is one of the key conclusions to draw from the list of award winners for the 2022 EuroMinnies. The eight recipients of the individual and industry awards come from eight different European nations," say the Awards organisers.