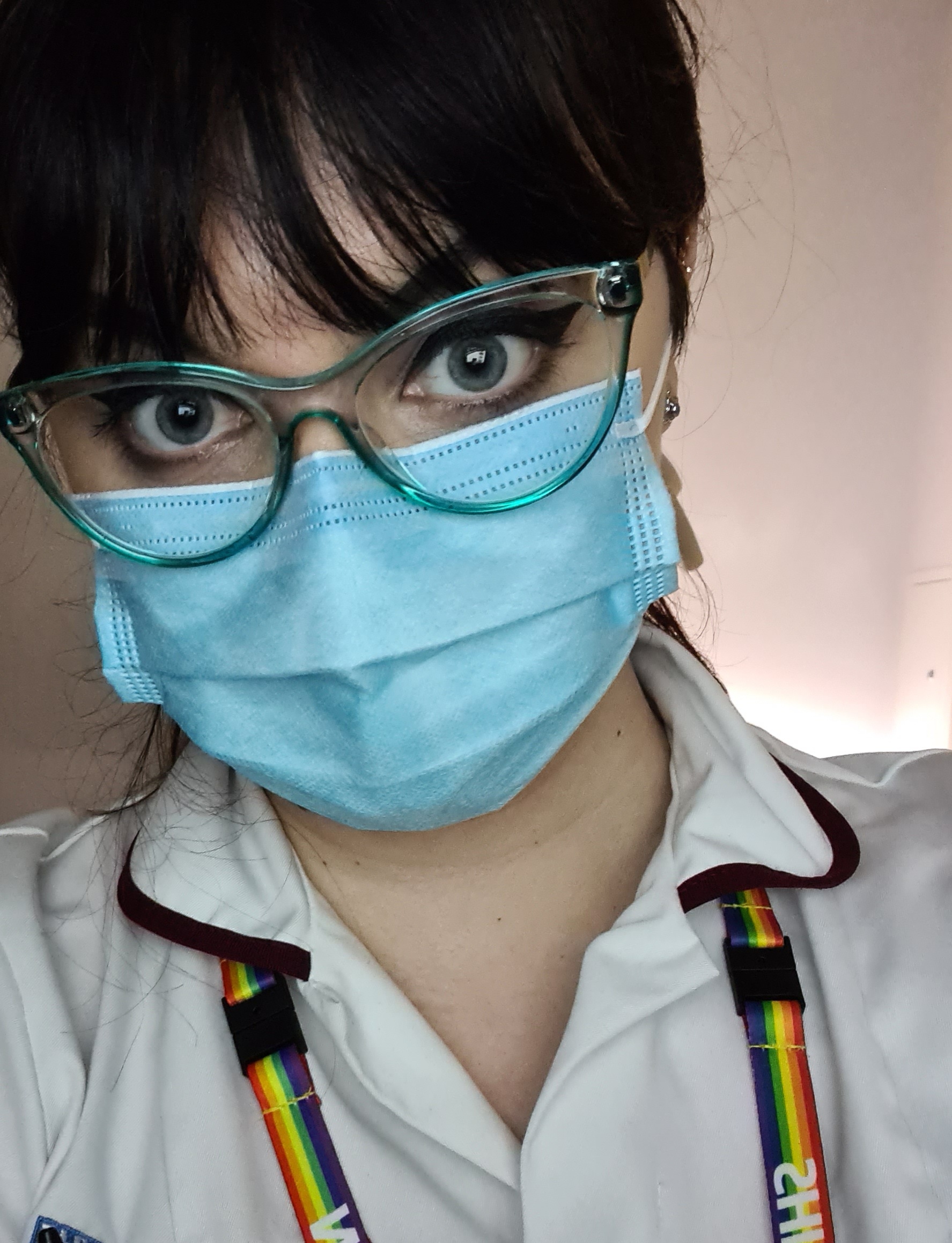 AUTHOR: ANNA MADAR
The Covid-19 pandemic has again highlighted the unique and difficult challenges faced by obstetric sonographers in the NHS.
Balancing the safety and needs of the patient and the sonographer in the current environment has led to an increase in tension between the two groups. Unfortunately, at times, the needs and wants of the patient and the needs of the sonographer conflict in a way that is particularly unique to the role that ultrasound provides to maternity services.
At the start of the pandemic, I was returning to work from maternity leave. The emotional burden of having just moved to a new home and workplace, and the prospect of putting myself and consequently my young family, at increased risk of catching the new and unpredictable Covid-19, led me to seek ongoing treatment for severe anxiety.
My very much-loved job now came with the threat of potentially hospitalising myself or my family, or potentially much worse. While most of the hospital moved to remote contact with patients, we continued face-to-face contact.
The vast majority of patients at the time were sympathetic to our position and the sacrifice we were making to continue their care. However, as time progressed, across the country the public were becoming increasingly frustrated.
Public frustration
This led to an increase in maternity pressure groups turning their attention to the measures that hospital trusts had put in place to protect both staff and vulnerable patients when attending ultrasound appointments.
Women were understandably aggrieved that partners were not being allowed to attend scans in the often very cramped environment of the ultrasound room. Sonographers were desperately trying to find a way in which patients could be both emotionally supported while maintaining the safe social distancing guidance advised.
Despite this, trusts were coming under increased pressure to allow women to be accompanied for their scans and recently pressure groups such as 'pregnant then screwed' have demanded that women have the right to film their examinations.
I pursued ultrasound as a career due to my own personal experience of miscarriage and the compassion and care shown to me by a sonographer, who later became a colleague. I have a real passion for ensuring that pregnant women receive the safest and most comprehensive care they can in ultrasound but like other obstetric sonographers am feeling somewhat expendable and betrayed by the reaction of the NHS to populist group demands.
We treat each individual as we would wish to be treated ourselves and recognise their individual circumstances. We express patience and empathy even when faced with difficult circumstances. Sonographers frequently experience both joy and grief for their patients, with very little time to process our emotions between examinations. Even under normal circumstances, and alongside our own personal battles, this can be a challenging task.
The lines between what has always been considered a medical examination (even if our patients are not sick) and a social experience is becoming increasingly blurred. Ultrasound offers a unique bonding experience and insight into the otherwise unseen world of a developing child, however our role is not to 'entertain' expectant parents and their family.
Dangerous line
Sonographers need to come together and ask to be listened to by hospital trust executives. We need to be involved in discussion with the public about what our role is and how we can provide better support to our patients but we also need to be firm about the dangerous line that is being crossed because of the unique service we provide.
Sonographers have sacrificed so much already in this pandemic on top of the external stress we experience as members of society at this time. Too many have experienced personal illness and loss but instead of getting recognition for our role in attempting to maintain normality, pressure groups are using it as an opportunity to push the boundaries further.
Sonographers are often the forgotten workhorses of maternity, not even recognised as a profession despite years of campaigning on the grounds of protecting patients. I fear that ultrasound is heading for a crisis. A potential mass exodus could happen if the lines between medical scan and entertainment become increasingly blurred.
We need to pull together to speak up and be heard for the sake of our patients and ourselves. We need the public to understand our role and to acknowledge the fact we are not faceless members of the national health service but we are also individuals who have our own stories which led us to dedicate our lives to others.
Anna Madar is a clinical specialist sonographer and lecturer in ultrasound physics at the Royal Free London NHS Foundation Trust, Barnet and Chase Farm Hospitals
What do you think? Please comment below or send your comments, letters and opinion articles to [email protected]