A therapeutic radiographer has been appointed as NHS England's first director of rehabilitation care.
Jenny Keane will be responsible for work on rehabilitation and discharges, as well as other areas covered by NHS Continuing Healthcare and the Better Care Fund. She will manage a team of around 60 people and report to NHS England's director of community health.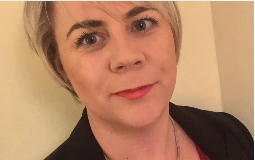 Jenny is a therapeutic radiographer by profession, qualifying with a first class honours degree in 1995 and as a non-medical prescriber in 2011 from Ulster University, and is a member of the SoR. She is expected to start her role in December 2021.
Jenny was appointed chief allied health professions officer for Northern Ireland in November 2019 and has been responsible for advising the government on all matters relating to the allied health professions (AHP). She provides advice and support to the Minister of Health, the Northern Ireland Assembly and senior colleagues on AHP policy, professional and operational issues and education.
Before her appointment, she worked in the Public Health Agency as the lead AHP consultant for workforce (2018-2019), and as an AHP consultant (2013- 2018) provided professional specialist AHP advice and input
to the commissioning of local and regional services.
Jenny has managed and commissioned AHP needs assessment and research, co-ordinated the development of AHP educational programmes and campaigns, and has led on the implementation of AHP non-medical prescribing and the Regional Adult dysphagia project.