The AHP's Research & Innovation Strategy for England was launched in January 2022 and comprises a definitive collective reference statement that encompasses and supports the existing research and innovation strategies of all the allied health professional associations.
To support the strategy, Health Eductation England will be holding three 'Continue the Conversation' lunchtime events between March and May 2022: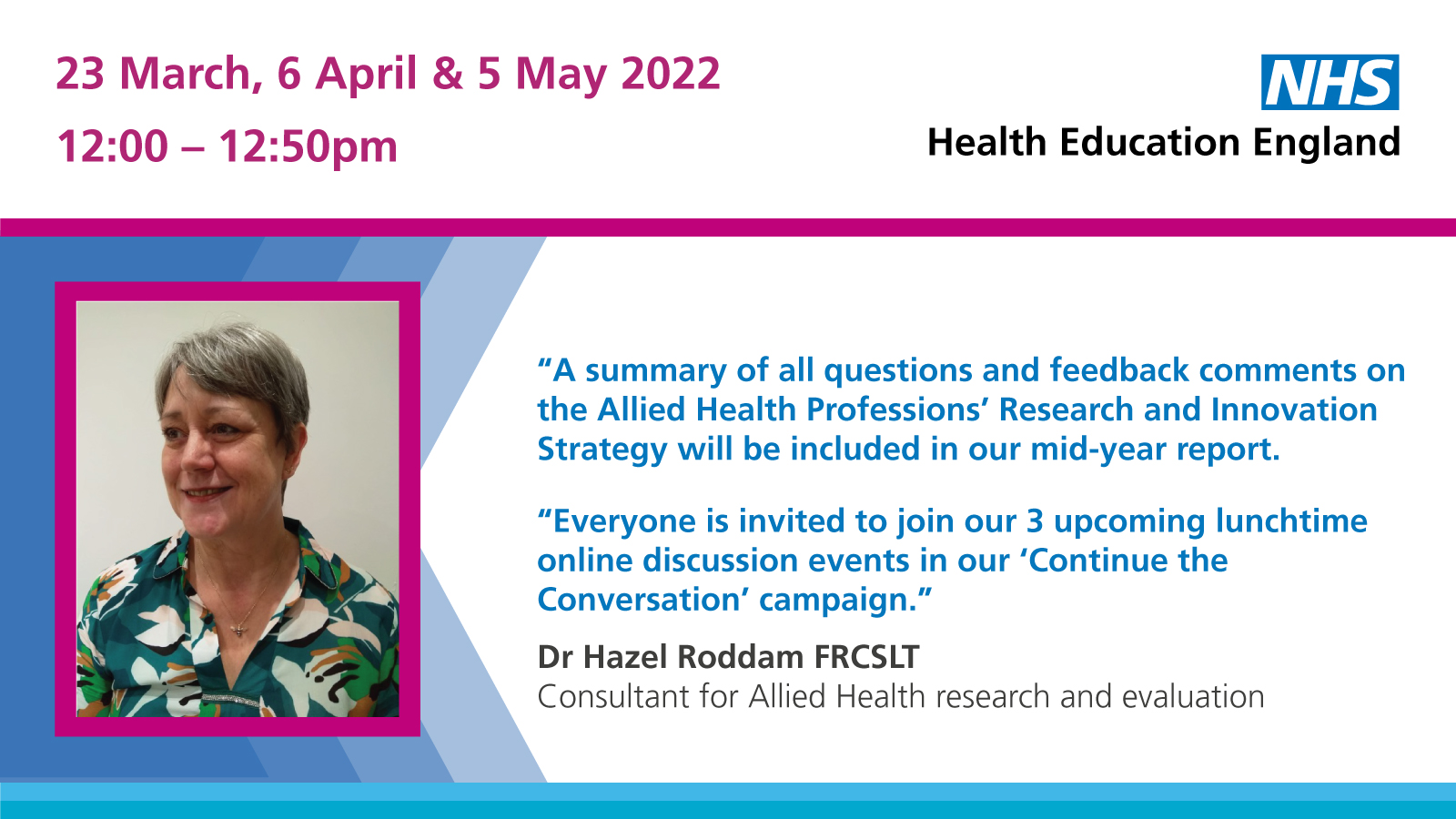 The scope of the strategy addresses four domains:
Capacity and engagement of the AHP workforce community, to implement research into practice;
Capability for individuals to undertake and achieve excellence in research and innovation activities, roles, careers and leadership;
Context for AHPs to have equitable access to sustainable support, infrastructures and investment;
Culture for AHP perceptions and expectations of professional identities and roles that "research is everybody's business".
Read the full strategy on Health Education England's website here, while to register for any of the events, please see here.