January/February
Health Education England merges with NHSE
The government announced that Health Education England (HEE) was to merge with NHS England and NHS Improvement along with the integration of NHSX and NHS Digital as party of the then health secretary Sajid Javid's plans to achieve more control of health service by removing the arm's-length relationship of the various bodies.
Charlotte Beardmore, the SoR's executive director of professional policy said the move would not affect the Society's relationship with HEE.
'We will continue to work with HEE and NHSEI whilst the change is being planned, and that we will continue to work hard to ensure that the radiographer's voice is heard as the structures change. It's important we continue to influence and ensure our profession is recognised and supported, and the appropriate growth and development of the profession goes on in order we can provide excellent care for patient,' she said.
MBE for Dr Nick Woznitza
Dr Nick Woznitza was awarded an MBE in the Queen's New Year Honours List for services to the NHS, in particular for his clinical and academic leadership skills in diagnostic radiography in response to the Covid-19 pandemic.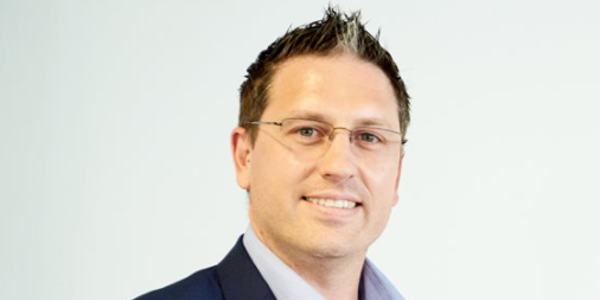 Over the last 18 months Dr Woznitza, who is a Consultant Radiographer & Clinical Academic at University College London Hospitals NHS Foundation Trust and Senior Lecturer in the School of Allied and Public Health Professions at Canterbury Christ Church University, had focused on research to improve preliminary evaluation of chest imaging to support the rapid diagnosis of Covid-19, and publishing his findings to inform radiographers' work with Covid-19 patients.

He was also appointed as an expert advisor for diagnostic radiography services within the NHS Nightingale Hospital London, the first of the temporary hospitals set up by NHS England for the Covid-19 pandemic, acknowledging his leadership skills and professional credibility for the development of safe and effective services at pace.


Remembering Jacquie Vallis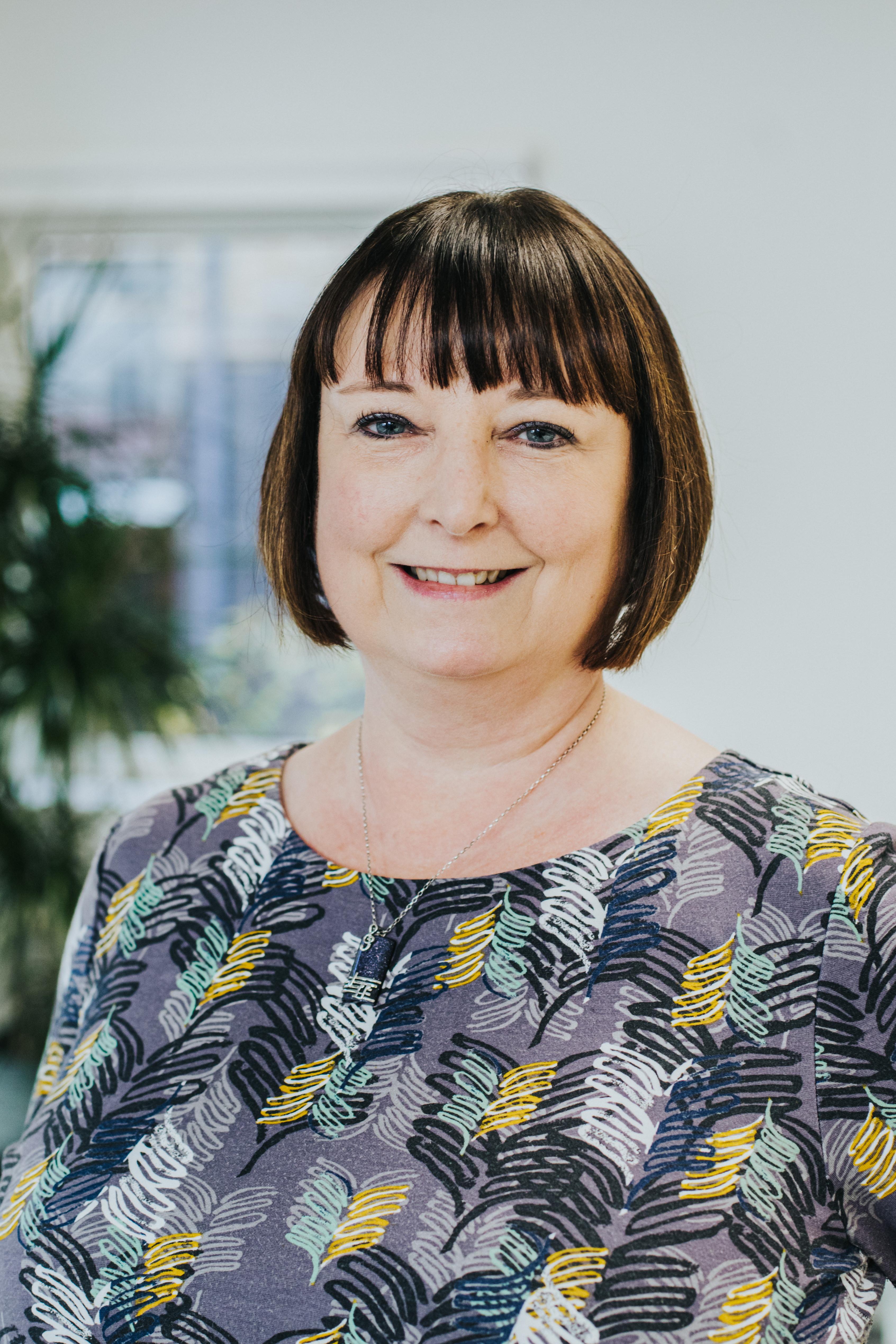 Everyone at the Society and College of Radiographers was sad to report that their dear friend and colleague, Jacquie Vallis died peacefully, with her family around her, on Monday 10th January.

Jacquie was Professional Officer for Education and Accreditation. She brought to this role tremendous experience and expertise from the world of radiography education and expert radiography practice, particularly in the field of forensics.

Jacquie set high standards for herself and for those she nurtured in their careers. She would absolutely always stand up for what is right; a true professional. She was someone who made a difference for the better in everything she did and she had a massive influence in our profession.

UK Council, the College Board and all of her friends on the staff of the Society and the College of Radiographers will miss Jacquie very much and sent their love and sympathy to her family.
March
Mandatory vaccinations for healthcare workers scrapped
The government said it plans to scrap laws that would force healthcare workers to be vaccinated against coronavirus.
The government launched a public consultation on the move and interested parties can complete an on-line survey to express their views.
The news came as the anticipated threat from the Omicron variant of the virus failed to materialise.
In an announcement, ministers said:'...the view of this government is that it is no longer proportionate to require vaccination as a condition of deployment through statute in health, care homes or other social care settings."
Dean Rogers, the Society's Executive Director of Industrial Strategy and Member Relations, welcomed the move away from mandatory vaccination.
'Whilst supporting the vaccination and wanting to encourage members to access the vaccine programme we do not believe that compulsion and coercion are effective ways to persuade people with reservations," he said.
SoR submit evidence to the Pay Review Body
The SoR submitted its evidence to the NHS Pay Review Body. The evidence builds upon that submitted by the joint Trade Unions which the SoR contributed to and supports, whilst setting out the argument for substantial pay and reward reform from the perspective of imaging services across the NHS. (insert link)
SoR executive director, Dean Rogers, explained, "Our evidence sets out the clear choice facing the Government and NHS leaders. This pay round is, like everything else in the NHS, framed by the recruitment and retention crisis. The Government and NHS leadership need both a sustainable long term investment plan and an aligned plan to address recruitment and retention. For too long there has been little evidence of them having either. Now, following the emergency investment during the pandemic, there is an opportunity to break from the history of underfunding and set a positive new direction. The alternative is disaster. That's the choice."
April
Community diagnostic centres risk 'robbing Peter to pay Paul'
The Society warned that the government risks 'robbing Peter to pay Paul' after a health minister confirmed that an additional 3,500 radiographers will be required to run NHS England's planned network of Community Diagnostic Centres (CDCs).
Responding to a parliamentary question from Labour MP Helen Hayes, junior minister Edward Agarsaid that a significant expansion of the NHS workforce would be required to staff the proposed plans to place diagnostic services in the community rather than in hospitals.
It is planned to spend £2.3bn setting up at least 100 CDCs by early 2025 with an end goal of 160 and the policy is a significant plank of the government's "elective recovery plan" to tackle a huge treatment backlog that has built up in the wake of the pandemic.
"Community diagnostic centres will be launched to expand diagnostic services in England. Professor Sir Mike Richards' review of diagnostic services estimates that to support this expansion, it would require an additional 2,000 radiologists, 3,500 radiographers and approximately 500 advanced practitioners to undertake image reporting," said Agar.
"The review also recommends expanding the workforce in endoscopy, cardiorespiratory, genomics and pathology to support the diagnostic services in England.
"NHS England and NHS Improvement and Health Education England are considering staff training and role redesign to enable additional diagnostic capacity and improving workforce productivity using digital diagnostic investments."
But Richard Evans, the Society's chief executive, said that 'there is a real concern that CDCs will be staffed with radiographers and other staff that are only available because they have left jobs elsewhere in the NHS'.
'Robbing Peter to pay Paul is never a good strategy and it could be disastrous for NHS diagnostics as a whole,' he said, adding that the solution was to train more radiographers and to recruit more from overseas.

Scottish health unions call for above inflation pay rise
Health unions In Scotland were demanding a "significant, above inflation" pay increase "that must reflect the skills and value of staff whilst it must also recognize and reward all staff across NHS Scotland".
The Scottish Terms & Conditions Committee (STAC) staff side said it sees "mounting evidence of a healthcare workforce crisis which, without urgent intervention, will have a significant impact on NHS Scotland both in the short and long term".
Yvonne Stewart, the Society's National Officer for Scotland, said members were under huge pressure and a significant pay award would be a vital part of raising moral and improving retention
"Our members are exhausted and demoralised," she said. "They are being crushed by intense workload pressures which are very clearly exacerbated by staff shortages and we need urgent action to tackle these shortages. Our members need - and deserve - an offer that comes with a significant, above inflation, pay rise at its heart."
May
SoR welcomes NHSEi workforce guidance
NHS England and Improvement published the long-awaited Workforce Guidance to accompany the already published general guidance on Diagnostic Imaging Networks in England.
The Society of Radiographers contributed extensively to the work in preparation for this guidance. We were joined by colleagues from the Royal College of Radiologists and the Institute of Physics and Engineering in Medicine.
The document opened with an important recognition of the current severe workforce shortage in Diagnostic Imaging, across all professions. It caled for increases in recruitment and training in line with the review produced by Professor Sir Mike Richards: Diagnostics: recovery and renewal (2020).
The SoR suggested that these vital increases in the workforce are essential if the initiatives and great examples of good practice in the guidance are to be anything more than aspirations for the many services struggling to deliver on a daily basis across England.
Sue Johnson, Professional Officer for Clinical Imaging and one of the SoR representatives on the National Imaging Board said: "The SoR is pleased to see the publication of this guidance. We contribute as a professional body to the work of the NHS England / Improvement National Imaging Board and it has been good to be consulted extensively on the guidance as it has been developed."
New guidance issued to maternity services to allow support person presence
The NHS issued new guidance to trusts on how to allow pregnant women and people to have a support person present at all antenatal, intrapartum and postnatal contacts and parents of babies on neonatal units having access to their babies.
The guidance said that trusts "should request that any support person who has symptoms of COVID-19 or has Covid 19, does not attend maternity or neonatal settings and encourage women and pregnant people to consider an alternative support person who could accompany them in this eventuality".
Society defends inclusive pregnancy guidance after media criticism
The Society has issued a statement in the face of criticism from certain sections of the media defending its position that all patients in an identified risk group should be asked if they are pregnant prior to exposure to ionising radiation.
Recent negative stories in the press have highlighted that at some NHS Trusts, "men are being asked if they are pregnant" and refer to the Society's Inclusive Pregnancy Status Guidelines published last year which advise members that it is 'important to check with all patients for any possibility of pregnancy".
Lynda Johnson, professional officer clinical Imaging and Charlotte Beardmore, Executive Director of Professional Policy, challenged the negative coverage, saying that "extensively considered professional body guidance is [being] misrepresented in the public arena".
"While we support all views, healthcare professionals have a responsibility to act in the best interests of the patient and to ensure patients are treated with dignity and respect at every interaction'" they said.
They added that "irresponsible and inaccurate media reporting increases the pressure on the workforce to deliver very sensitive information in already challenging circumstances. We hope that a clear public message will help to mitigate any damage that may have been caused."

June
Face-to-face training returns for the national Radiographers Informatics Education sessions
Northern Ireland saw the return of face-to-face informatics training sessions with attendees from the NIPACS HSCNI consortium joining forces with BreastCheck Ireland and the private hospital group Kingsbridge Healthcare (previously 3fivetwo) in a surprisingly sunny Belfast to undertake the popular non-profit training courses.
With two sessions running simultaneously to meet the demand, attendees were the first to sit the PACS Professional Assessments since in-person sessions were paused during the pandemic.
Orthopaedic surgeon and group medical advisor Dr Anand Patel added: "It is fantastic to be back delivering training face-to-face again. Whilst Teams and Zoom sessions have had their place, nothing can better the educational benefits of sharing experiences and best practices live in person. We look forward to the next session taking place in Scotland next month."
Introducing Leandre Archer
The Society's new head of industrial relations introduced herself, explained her role and outlined the challenges facing the profession
Can you give readers a brief run-down of your career to date?
I qualified in 2004 from the University of Liverpool and obtained my first position as a therapy radiographer in Clatterbridge Cancer centre where I had previously trained. I have worked in a number of cancer centres throughout the UK including the James Cook Hospital Middlesbrough, Christies Cancer Centre Manchester and finally the Belfast Cancer Centre where I was a Band 7 Treatment lead radiographer.
In 2015 I was employed by the Society of Radiographers to undertake the National Officer role for Northern Ireland. This role consists of working as the industrial relations and policy lead for Northern Ireland. During the past seven years I have really enjoyed working with SOR members and representatives dealing with many of the issues they face. I have also worked closely with my colleagues in other unions and the collective collaboration has ensured a strong union voice within the HSC.
From a policy perspective working with the DOH on workforce issues has been challenging and rewarding in equal measures. SOR now has a seat on the regional imaging board which allows us to put forward the views of our membership on diagnostic imaging at a strategic level.
How would you describe your new role and what are your responsibilities?
My new role as head of industrial relations encompasses both the management of the regional officer team as well as UK wide oversight of case management, policy and negotiations.
I am directly responsible for departmental objectives of the TUIR team and professional development.
I also contribute to and implement strategies for the SoR to grow industrial relations influence and impact with employers in the health and social care sector in the four countries of the UK and with partners in the trade union movement. Another important element is to provide leadership in areas of equality, diversity and inclusion within the organisation.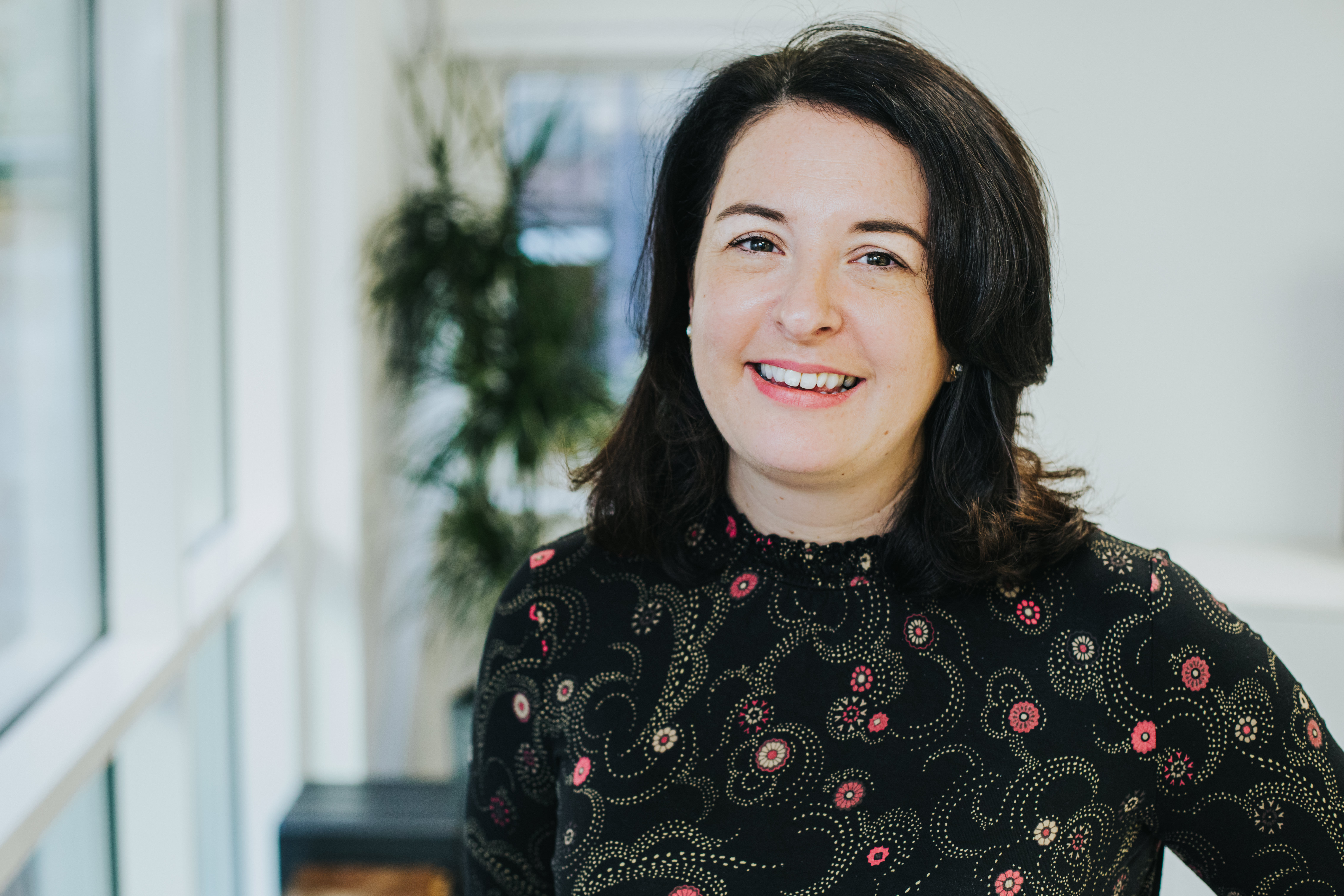 Leandre Archer, head of industrial relations (Photo: SoR)
What are the biggest challenges facing the radiography profession at the moment?
The biggest challenge within the UK for the radiography profession is workforce an indeed workforce planning. We need to ensure there are enough radiographers and that they have the right skill set to meet future demand. Safe staffing levels are imperative to ensuring not only a high standard of patient centred care but also a safe workplace for our members.
Radiographers are one of the solutions to enabling decreased hospital discharge times, decreased waiting lists and backlogs as well as reductions in outsourcing to the private sector. All of these are immense issues for our pressurised health service and need to be addressed.
Another challenge the radiography profession is met with is pay. With the cost of living rising and increasing inflation our members are under constant financial pressure. Any pay rise that the government offers must be inflation busting and deal with the retention and recruitment problems within the profession.
Why should radiographers join the SoR? What are the benefits?
The SoR is both a trade union and professional body and in that we exert a strong influence throughout the UK.
The national, regional and professional officers that represent our members understand radiography with many having worked as radiographers themselves. There is no better trade union to support and represent radiographers and radiology staff in the UK.
There are many benefits in joining the including indemnity insurance, support and representation with workplace issues, professional guidance and accreditation of practice.
And finally, what do you like to do to relax and unwind?
To relax and unwind I love to read a good book. I regularly go to the gym and enjoy a spin class. My favourite thing to do is to spend time with my family and friends in the beautiful Mourne Mountains.

July/August
Radiography jobs under threat as private diagnostic and therapy provider goes into liquidation
A private healthcare provider that operates a network of cancer and diagnostic centres in the UK went into liquidation, leaving radiographers wondering how they will pay their bills at the end of the month.
Rutherford Health Group had a network of oncology centres, known as the Rutherford Cancer Centres, located in South Wales, Northumberland, Liverpool and the Thames Valley.
The group opened the first community diagnostic centre (CDC) of its kind in England.
A radiographer, who wished to remain anonymous and who has worked at the company for two years, told Synergy that the news had come as a complete shock.
"We had been made aware that the latest investment attempt had fallen through and last week the communications were still focused on arranging that – so to come in today to liquidation was a surprise, to say the least.
"Everyone is devastated at the moment and really scared. We don't even get redundancy pay, we have to get statutory, so naturally everybody is really worried about bills, especially as most hospitals have already finished their recruitment drives for the year."
The source said the mood among employees was extremely negative.
"People are really angry, to be honest. We had even just hired an apprentice rad a couple of months ago and nobody is having their questions answered at the moment. All the senior managers in the big teams' call this morning were acting as if we should be grateful that we have a job until Thursday, even though people have no idea how they will pay their mortgages and bills by the end of the week."
The source added that many radiographers had shown considerable commitment and loyalty to Rutherford.
"Some of the rads are single parents, many have mortgages and we are just being kicked to the kerb after all we have done for this company. A really shameful way to treat employees who were so committed to the cause."
The company said a number of factors had contributed to the decision, including a drop in patient numbers during the pandemic.
Rutherford added that it "made efforts to increase patient flow by offering the NHS a not-for-profit national contract in addition to existing local contracts but this was not taken up".
SoR wins fight for backdated payments
Society workplace reps won a significant victory in a fight for radiography staff to be paid backdated Waiting List Initiative (WLI) payments.
Zoe Hunt and Amy Ensell, SoR reps at Worcestershire Acute Hospitals NHS Trust, heard from members that some were due to receive lower WLI payments than other staff doing comparable jobs.
Untrained Endoscopy and Theatre staff got a flat rate of £22 an hour regardless of band or point of band while radiography assistants were told that those at the top of a band 2 would be paid £10.53 for time and those at the top of a band 3 would be paid £15.93 for time and a half.
After the reps registered a collective grievance on behalf of the SoR members affected, trust managers decided that the Radiography Assistants should receive an increase in WLI payment rates to a flat rate of £22 per hour regardless of band or point on the band and should also receive this backdated to 15 January 2019.
"The outcome demonstrates our local representatives' hard work and persistence in dealing with members' issues. The result is a significant victory for our members, ensuring that the core value of Agenda for Change, equal pay for work of equal value, is maintained. We would encourage any members in the same position to contact their department's Industrial Relations Representative," said SoR regional officer Richard Pembridge
September
SoR says 2022-23 pay award is "extremely disappointing"
The Society said it viewed the government's 2022-23 pay announcement as extremely disappointing. Those working under Agenda for Change will receive a flat rate increase of £1400, backdated to April 1 whilst those at the top of pay bands 6 and 7 will receive a higher amount so that the rise equates to 4 per cent.
Leandre Archer,SoR head of Industrial relations, said the deal "showed a lack of understanding of the extreme workforce issues within the NHS"
"This is a serious miscalculation by the Government and. The SOR lobbied with the other health unions for an inflation busting pay rise and this pay award is far from that. Inflation is sitting at 9.4% and rising. This is a pay cut in real terms especially during a time of increasing cost of living," she said.
"Vacancy levels are high in radiography right across the UK and there is a constant drive to recruit and retain radiographers, this pay award will do neither.
"The government talks about wanting to decrease diagnostic waiting times and deal with the backlogs but without the increases to the radiography workforce as set out in the Richards Review (2020) these are idle words and recovery and renewal will not occur.
"Many of the departments throughout the United Kingdom are understaffed and SOR members are reporting working excessive hours to ensure service delivery. SOR want to ensure our members have safe working environments with safe levels of staffing which ensures optimum care for patients."
Prescribing update
Hazel Boyce, a specialist therapeutic radiographer at University Hospitals Bristol and Weston NHS Trust, represented the SoR in developing a new document published in June by the Royal Pharmaceutical Society Professional Guidance Expanding Prescribing Scope of Practice.
Hazel herself features in the document with an enlightening case study about her work and how her scope of prescribing practice is safely evolving. While the document aims at those with prescribing qualifications, it is an easy read and relevant to service leads, governance managers and those who aspire to prescribe medicines.
Therapeutic radiographers can train as independent prescribers, while diagnostic radiographers are entitled to train as supplementary prescribers. The principles of expanding the scope of practice are the same for both groups.

October
HCPC proposes 20% fee hike
The Health and Care Professionals Council (HCPC) announced plans to raise fees to registrants by 20%.
The regulator launched a consultation on a proposed increase of £19.62 to its annual registrant fee, taking it to £117.74.
The HCPC defended the hike as being essential to sustaining its financial viability.
"These proposals are underpinned by a careful financial analysis of what is necessary for HCPC to continue delivering our regulatory responsibilities. Without the increase we are seeking, HCPC faces no longer being financially sustainable," it said.
The controversial move, coming during the cost-of-living crisis, was greeted with concern by the Society.
"This a very poor time to be asking for another increase,'" said the chief executive, Richard Evans, while assuring members that the proposal would be met with a "robust response" and that their views would be communicated to the HCPC.
Radiographers "often the last step" in medicines safety
Radiographers from around the globe gathered on-line to discuss the critical role the profession plays in the safety and optimisation of medicines alongside their more commonly recognised role as radiation and magnetic field safety experts.
Attendees heard that radiographers and technologists are often the last step in the chain before a patient receives medication. They have an essential role in double-checking that all pre-administration processes are complete, considering how they individualise their approach to medicines and support and advise patients appropriately for the imaging examination.
SoR professional officer Sue Johnson presented the Prescribing Role of Radiographers to Reduce Risk in the UK, followed immediately by Amanda Walsh, Unit Manager for Fylde coast, Westmorland and Wrightington MRI Centre speaking about the Key Considerations In The Use Of Contrast Media For CT imaging.
Other speakers from around the world covered topics around the prevention of misadministration of radiopharmaceuticals, reducing the risk of adverse effects of contrast-enhancing agents using MRI imaging, with the final session being paediatric imaging considerations.
All speakers discussed the critical role of radiographers in the safety and optimisation of medicines alongside their more commonly recognised role as radiation and magnetic field safety experts.
Sue and Amanda reflected on the privilege of contributing to such a well-organised and informative event.
November
Claire Donaldson addresses TUC Congress
Society past president Claire Donaldson spoke at the TUC Congress in Brighton on the need to address the gender pay gap and its impact on pensions in the public sector.
Claire spoke in support of a motion submitted by the Educational Institute of Scotland which said that closing the gender pay gap must be a higher priority for the government, employers and the trade union movement.
"It won't be a surprise to learn that historically the public sector pension schemes discriminated against women – the original models assumed women cashed in their pension upon marriage; part time low earners were encouraged to opt out and all final salary schemes benefited those most likely to accrue a full pension and achieve a higher final salary. In other words men! " she told Congress.
She said that pay and pension reform must top of the agenda when addressing the recruitment and retention crisis engulfing the radiography profession and the wider NHS.
"We need to attract more people into the profession, we need them to want to work in the NHS, and once they're in we need them to stay. Currently a graduate radiographer in England after 3 years is still earning under £30,000 per year – around £10K less than a graduate accountant with Deloittes."
Claire concluded by criticising the current government's apparent attempts to 'turn back the clock' on public sector pay negotiations.
"With Liz Truss in number 10 cosplaying Maggie Thatcher we have to anticipate that her government will continue with the campaign of undermining and undervaluing public sector workers and their pensions. She has given no indications that her management of public sector pay and public sector pension reforms will do anything other than turn back the clock and impoverish women workers in the public sector for generations to come, and this must be challenged."
Imaging company fined for exposing workers to dangerous levels of radiation
The Health and Safety executive (HSE) fined a company which provides diagnostic imaging services a six-figure sum following incidents at two sites in which employees were exposed to radiation levels in excess of the legal annual dose limit.
On 25 March 2019, a vial of a radioactive substance (FDG) leaked after it was installed into a shielded dispensing pot in the dispensing laboratory of Alliance Medical Limited's (AML) Positron emission tomography-computed tomography (PET-CT) facility at St James's University Hospital in Leeds.
This resulted in two members of staff becoming contaminated with skin doses in excess of the annual dose limit as defined by the Ionising Radiations Regulations 2017.
In a second incident, on 15 November 2019, the same radioactive substance was unknowingly handled during the production process at the Alliance Medical Radiopharmacy Limited (AMRL) facility at Keele University Science Park in Staffordshire.
Consequently, a member of staff was contaminated with a skin dose in excess of the annual dose limit as defined by the Ionising Radiations Regulations 2017.
An investigation by the HSE into the incident at the AML Leeds PET-CT centre found that training and instruction was inadequate and supervision below an acceptable standard. Staff were not made fully aware of the localised instructions and were using personal protective equipment (PPE) unsuitable for work with radioactive material.
A separate investigation by HSE found that at AMRL's facility at Keele University Science Park, the radiation warning system associated with the particular production equipment was not operational at the time of the incident and had not undergone routine maintenance and testing at suitable intervals.
December
SoR condemns government plan to X-ray migrant children
The SoR criticised plans to use medical imaging methods on child asylum seekers to determine their age.
The idea was floated by home secretary Suella Bravermanas she promised "robust" new checks next year to verify the ages of migrants arriving to the UK in small boats.
The proposals, originally suggested by Braverman's predecessor Priti Patelearlier this year, are to use "scientific methods" to expose adult migrants posing as children in order to be granted residency.
An "expert panel" is said to be looking into the use of X-rays and CT and MRI scans and understood to be close to reporting its findings.
In a statement, the SoR condemned the use of medical imaging for such a purpose on compassionate and safety grounds, adding that it would also deflect resources away from essential healthcare activities.
"The resurgence of this concept shows a lack of compassion to those in need, as well as disregard for radiation safety and a blatant lack of understanding and respect for the work of radiographers and the health service.
"The NHS is in the midst of a workforce crisis, while our patients are dealing with the stress of growing waiting lists. The focus of this Government should be on addressing these fundamental issues facing patients, healthcare workers and the nation as a whole," said the Society.
SoR members in England and Wales reject pay award but engagement not enough to warrant strike ballot
More than nine out of 10 SoR members across England and Wales who responded to September's consultation on their NHS pay award rejected the award as inadequate.
While member turnout in the consultation was not high enough to safely proceed to a formal ballot for strike action, a majority of those responding also supported participating in strike and/or action short of strike action.
"The level of anger and frustration evident among the radiography workforce should be of grave concern to governments in England and Wales," said Dean Rogers, SoR executive director of industrial strategy and member relations.
"They should now engage with us seriously and negotiate reforms to support the long-term recruitment and retention of radiographers and other NHS staff – tangible improvements that close the value gap impacting public sector workers. The NHS and public can't afford another under-funded, short-term award that makes the staffing crisis worse."
Because of government-imposed legal thresholds on taking strike action, the SoR did not feel it would be safe or sensible to a formal ballot in England and Wales at this time. Less than one in three members who could respond did so and, even in Wales, where the return was almost one in four, only 28% of those eligible to participate in the consultation indicated support for strike action.
Failing to meet the legal threshold with an underwhelming response to a formal postal ballot would prove counterproductive, potentially undermining action from other unions.
A union balloting and failing to meet the legal threshold in England would strengthen the government's resolve not to reopen negotiations and would send negative messages ahead of the next Pay Review Body round.
Dean added: "Our support and engagement with the #NHSStaff pay campaign doesn't stop because we will not be balloting for strike action in England and Wales.
"We will now be holding another round of briefings and listening sessions with members and reps. These will explore what changes to pay and reward would make a difference for members, as part of our evidence gathering for the Pay Review Body process.
"We will also be exploring why members didn't participate in greater numbers in our consultation. We don't accept this is because of apathy – it's much more complicated than that."
Scottish members vote in favour of strike action
Members of the SoR in Scotland voted in favour of strike action in their ballot on pay.
Over the four-week ballot period, 60% of those eligible to vote returned their ballot papers, with 87% of votes cast being in favour of strike action.
The Society has a six-month mandate for industrial action in those employers where the legal thresholds were met.
The SoR's Scottish Representatives' Forum and Scottish Council will meet soon to discuss the ballot result. The SoR will then talk to trade union colleagues to plan any strike action.
Yvonne Stewart, the SoR regional officer for Scotland, said the result was unsurprising given the degree of anger among members. "While we all know that strike is a last resort and we would all much rather see an acceptable negotiated settlement, this overwhelming support for strike action indicates the scale of SoR members' anger," she said.
"They feel demotivated and demoralised by the pay offers made so far by the Scottish government. "The latest offer in particular – an offer that would see some radiography staff receive a lower award than the previously rejected offer – really did underline already strong feelings that the government did not value them."
The Society pledged to keep members advised as matters develop.
Teaser image: Elena Dy/iStock/Getty Images Plus
Header image: Carbonero Stock/Moment/Getty Images