The President of the Society has called for solidarity with colleagues working in the war-torn republic of Ukraine.
Claire Donaldson (pictured) said that radiographers "will be working as always at the heart of the efforts to deal with both military and civilian casualties".
"We know that they will also be facing the trauma of living and working in a war zone; the effects on family, friends, colleagues and country," she said.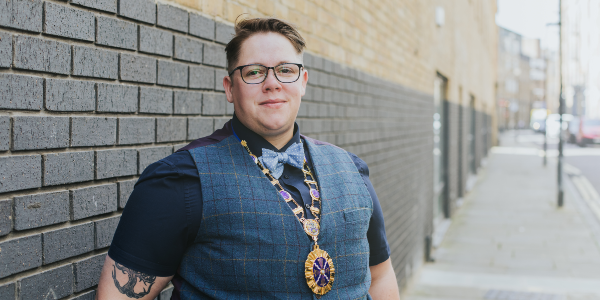 Claire urged all members to join her in expressing support for Ukrainian colleagues.
"Members of the Society of Radiographers, in common with healthcare professionals, fellow members of the European Federation of Radiographer Societies and people everywhere, will be thinking of our radiographic colleagues and all people caught up in the invasion of Ukraine.
"In a moment of history when it is difficult to know what we as individuals can do, we express solidarity with radiographers and their patients in Ukraine.
"The horrific images and stories of those suffering make harrowing and distressing reading. We are aware that many SoR members have family and friends in Ukraine.
"We add our voice to those across the world, condemning violence and urging peace through diplomacy rather than violence and destruction."
Meanwhile, the European Federation of Radiographer Societies (EFRS) has also expressed sympathy and concern for colleagues working in Ukraine
"The [EFRS] is an apolitical and non-profit European organisation and the role of the EFRS is to represent, promote and develop the profession of radiography in Europe," said a Federation spokesperson.
"We are deeply concerned about the current situation in Ukraine and our thoughts are with Ukrainian Radiographers, their families and the people of Ukraine. The EFRS recognises that the current circumstances are likely to raise challenges for all those working in healthcare in the region. The EFRS would like to offer its full unified support to all healthcare workers providing care in response to the crisis that is unfolding.
"The European Federation of Radiographer Societies hopes for a resolution to the situation in Ukraine, without any further suffering and loss of life."