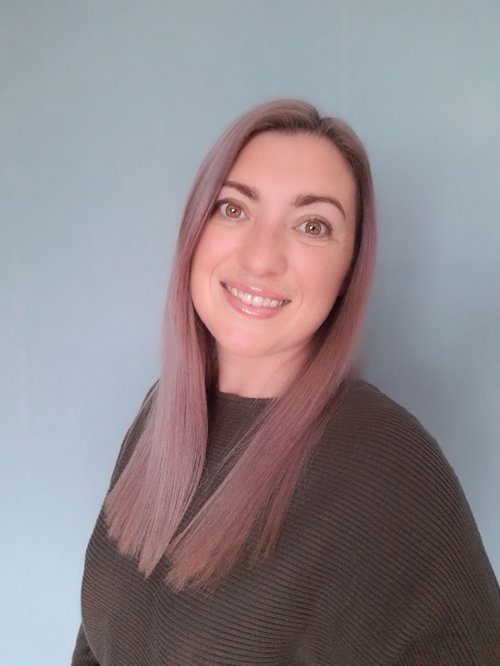 AUTHOR: NICHOLA JAMISON
Since the beginning of 2021, students from across the UK have been gathering fortnightly in the newly established SCoR safe space, The Student Room. Sharing experiences, advice, or even just a cuppa and a chat, the space allows students to avail of peer support and connections within the wider student radiography community, and to access individual support from our student support officer as and when required.
Through this space, many issues have been raised and resolved, including issues around key worker status, testing, vaccinations and protected study time. Discussions have informed recent work with educators and facilitators, and ensured that societal guidance and information released to student members are up-to-date, relevant and understood.
An ongoing discussion within sessions has been the absence of peer bonds and friendships, as students navigate the virtual learning landscape. This is acutely felt within the year one cohort who, in many circumstances, have not yet met or spent time with their classmates, and as such are experiencing a unique and isolated first year in their radiography studies. However, this experience has also extended to other year groups, who have reported 'losing touch' with fellow students due to lack of contact, and the increasing pressures of both academic and clinical work.
Exploration of this topic has encouraged a discussion during sessions around potential measures to improve this experience. Indeed, many universities have endeavored to improve this by encouraging online communities within social media platforms, or by holding virtual sessions. Unfortunately, as radiography cohorts tend to be quite large, these measures come with their own challenges. Often, virtual sessions are attended by students who must have their cameras and mics switched off, due to the inability of conferencing platforms to support such a large number of visual participants, thus removing the connective intent of such sessions. Further to this, social media groups are often set up to include 40+ members, and have proven to be busy, difficult to navigate, and deficient of any close and meaningful peer support.
While universities continue to demonstrate excellent efforts in improving the student experience during this academic year, there are many ways in which you can forge your own radiography connections and support networks, both within and outside of your university community.
A product of The Student Room safe space discussions, here are 5 tips to surviving lockdown learning:
Form a support bubble:Many social media, or 'whatsapp' groups have proven too large to be beneficial, with students failing to form meaningful connections, and particular demographics left feeling isolated or detached eg mature students. Why not ask your university staff to suggest smaller groups, perhaps based on planned practical or placement groupings? Better still, why not see this as a positive leadership opportunity? Obtain a list of your fellow course-mates, and divide into manageable groups of 5-10, suggesting that each group form their own online group or support bubble! This would allow you to form closer bonds, while offering vital peer support through assigned tasks or coursework.

Join Rad Twitter: Many students and staff are online, sharing similar experiences through the pandemic. The radiography community on twitter is a vast and supportive one, and will be invaluable to you through this year and beyond. Key accounts such as @SCoRMembers and @SoRStudentReps will help you connect easily with other members.

Engage with your society: SCoR are working persistently to provide student members with guidance, information, events and individualised support to enable their positive progression through studies and clinical placement blocks, while maintaining pride and wellbeing. Check the sor.org website regularly, and stay in touch with fellow students through our safe space sessions. For details of these, or any other support, simply drop an email to [email protected].

Turn your camera on: It is so important to be seen! Don't be afraid to ask others to turn their cameras on too. If it is standard practice for cameras to be off during a class, ask your lecturer why this is. There may be a very valid reason eg the platform would not support this for so many participants, however if this is not the case, be confident enough to request that this be rectified to replicate the face-to-face teaching environment as best as possible. You will find your lecturers are facing these challenges too!

Identify a mentor: Don't wait to be approached with support. Why not reach out to a fellow student, perhaps someone in another year group, or university alumni? Maybe there is a member of staff in your local department you look up to, or a radiographer in an online community you would love some advice from? Be confident enough to seek information, support and mentorship outside of your existing network.
'The Student Room' safe space sessions take place fortnightly, with the next sessions taking place on 8th, 22nd March and 5th, 19th April 2021. Why not come and have a cuppa with your fellow students? Peer support is more important now than ever, and these sessions will give you the opportunity to have informal chats about whats important to you. You will also have the opportunity, after each session, to raise any specific queries with our student support officer, should you need individual support or advice. To book a place, drop an email to our Student support Officer on [email protected]