If you are a Therapeutic Radiographer working clinically or in a HEI and have an interest in simulation please contribute to round 2 before 5pm on Tuesday 17 May 2022, the survey link has gone out to department managers or a nominated contact for each department.
The survey explores the use of simulation in pre-registration training and education for Therapeutic Radiography students with the view to establish national guidelines. Round 2 provides the opportunity to vote on curriculum areas that you think are both important and desirable to be delivered via simulation.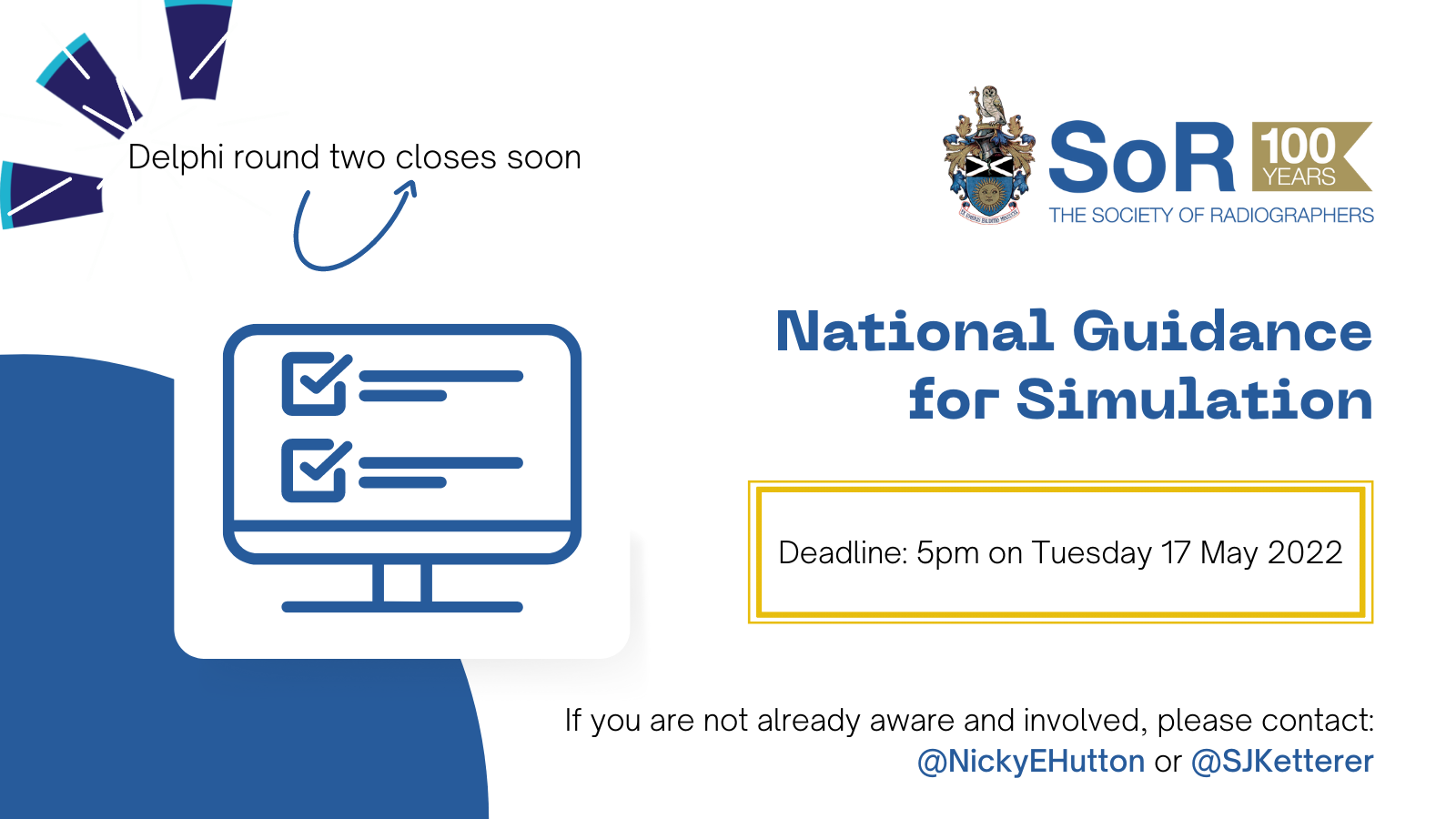 Round two of the survey closes at 5pm on Tuesday 17 May 2022.
If you have any questions please contact: Nicky Hutton or Sarah-Jane Ketterer.