The Society of Radiographers has announced that it will be holding 48 hours of strikes, from 8am on Tuesday 25 July to 8am on Thursday 27 July 2023.
The union sent a letter to affected NHS trusts on Thursday 6 July, notifying them of the dates when members will be withdrawing their labour, after ministers ruled out further talks while industrial action was proposed.
Representatives from each trust will work with employers to provide life and limb cover for patients. This usually consists of the same staffing levels that would be provided on a bank holiday.
Members in trusts including the Royal Marsden, University College London Hospitals, Liverpool University Hospitals and Sheffield Teaching Hospitals, have a mandate to go out on strike if the government is not prepared to discuss urgent improvements to pay and conditions for the radiography workforce.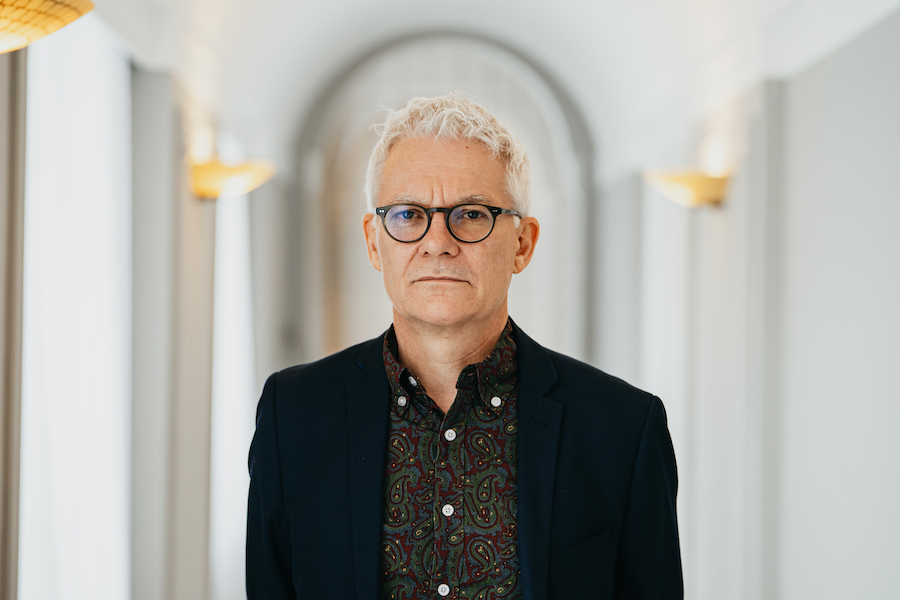 Dean Rogers (pictured), Executive Director of Industrial Strategy and Member Relations, said: "Voting for strike action is never easy. Going out on strike will be even more difficult for our members, who care above all about the safety and wellbeing of their patients.
"The Society of Radiographers had been seeking meaningful discussions with the government without success, since starting their industrial action ballot across England. Following a strong vote for strike action in the ballot, the society was invited to a meeting with Will Quince, the minister for health, on 4 July. This was followed by another meeting on 6 July.
"In both meetings, the SoR explained that our members were working long hours for low pay, and that this was forcing radiographers to leave the profession, resulting in chronic understaffing and long waiting lists. We asked for: more pay now and a review of the 5% pay offer; funding to support recruitment and retention; support for long-term pay restoration; and clear support for better working conditions."
No concrete proposals
Dean continued: "The government acknowledged our concerns but made no concrete proposals. They have now indicated they will not talk to the SoR any further while industrial action is proposed – something we find regrettable for staff, patients and future industrial relations. Strike action is a last resort. But our members believe they have no alternative, because the government won't take the action needed to address their concerns."
In an email to members, the SoR team said: "We know that it is always a difficult decision to go out on strike, but we would hope that to ensure effectiveness of the action you will join your colleagues on the picket line or stay home from work on those days.
"You will be able to join the strike even if you didn't vote in our strike ballot, if you voted against strike action or if you have joined the SoR since the ballot has closed. Your reps will be able to support you and will be provided with materials for the days of strike so please speak to them regarding the arrangements for the picket lines."
Find more advice and resources for members in the SoR Industrial Action Toolkit.
Trusts with Strike Mandate
Airedale NHS Foundation Trust
Alder Hey Children's NHS Foundation Trust
Berkshire Healthcare NHS Foundation Trust
Croydon Health Services NHS Trust
Dorset HealthCare University NHS Foundation Trust
East Suffolk and North Essex NHS Foundation Trust
Great Ormond Street Hospital for Children NHS Foundation Trust
Great Western Hospitals NHS Foundation Trust
Hampshire Hospitals NHS Foundation Trust
Kent Community Health NHS Foundation Trust
King's College Hospital NHS Foundation Trust
Liverpool University Hospitals NHS Foundation Trust
Mersey and West Lancashire Teaching Hospitals NHS Trust
Nottingham University Hospitals NHS Trust
Queen Victoria Hospital NHS Foundation Trust
Rotherham Doncaster and South Humber NHS Foundation Trust
Royal Papworth Hospital NHS Foundation Trust
Royal Surrey NHS Foundation Trust
Royal United Hospitals Bath NHS Foundation Trust
Sheffield Children's NHS Foundation Trust
Sheffield Teaching Hospitals NHS Foundation Trust
Solent NHS Trust
South Westminster Centre for Health
Southern Health NHS Foundation Trust
St George's University Hospitals NHS Foundation Trust
The Clatterbridge Cancer Centre NHSFT
The Royal Marsden NHS Foundation Trust
The Walton Centre NHS Foundation Trust
Torbay and South Devon NHS Foundation Trust
University College London Hospitals NHS Foundation Trust
University Hospital Southampton NHS Foundation Trust
University Hospitals Bristol and Weston NHS Foundation Trust
University Hospitals Plymouth NHS Trust
University Hospitals Sussex NHS Foundation Trust
West Hertfordshire Teaching Hospitals NHS Trust
Whittington Health NHS Trust
Wye Valley NHS Trust