Our interest in social prescribing was sparked last May, when we attended a lecture by Dr Tracy O'Regan on patient-centred care (PCC) and making every contact count. Later that year, Thailay became an AHP Student Social Prescribing Champion, with an idea for a social-media campaign to raise awareness of social prescribing in diagnostic radiography. To aid in the project, Stephanie came on board as she shares a passion for PCC and social media. Once our idea was approved by the university, we contacted Tracy, who brought a vast collection of resources and an additional perspective.
Primary aim
The main aim of our social-media campaign was to raise awareness of social prescribing and its place in diagnostic radiography. The King's Fund produced a framework for AHPs to aid in tackling health inequalities through social prescribing, which it describes as health professionals "referring people to a range of local, non-clinical services to support their health and wellbeing". Its message of "awareness, action and advocacy" is one we wanted to convey.
The Society of Radiographers is one of more than 200 organisations in the Inequalities in Health Alliance. Alongside the social prescribing agenda and approaches to influence wider determinants of health, there are three main areas where radiographers can make the greatest impact for patients. They are health protection (screening and radiation protection); population healthcare (ensuring timely access to our services, early diagnosis and interventions) and health improvement (short, healthy conversations with patients).
Social Prescribing Day
On 10 March (Social Prescribing Day), we took over the @salfordrads Twitter account from 8am until 8pm. We had planned our tweets in advance to construct a timeline of posts to take followers on a journey from the foundations of social prescribing through to how it applies to diagnostic radiography in a clinical setting. We also included interactive polls to gain a brief insight into students' and professionals' awareness and use of social prescribing.
When we first posted at 8am, we expected a slow and steady start to the day. However, notifications of likes, retweets and comments came in quicker than we had ever imagined. The success of the day was predominantly reliant on support from others, so we were incredibly grateful to receive this from the very start.
To measure the campaign's success, we used Twitter impressions statistics, which is a tally of all the times a tweet has been seen. We recorded the impressions at 23:59 on 10 March to gauge the impact of the day alone, followed by a record on 13 March and one week later on 17 March. Overall, we felt our social prescribing campaign had been a success, with the final number of impressions recorded at 30,541 – 10 times more than we had projected for the day.
Our most popular poll asked diagnostic radiographers and students: "Have you ever socially prescribed a patient?" It found that of 79 responses, 16% (radiographers) and 5% (radiography students) had socially prescribed a patient, while 53% (radiographers) and 26% (radiography students) had not. These results validated the need for awareness campaigns like ours.
Thank you!
We would like to thank our lecturers at the University of Salford for believing in our vision and trusting us to take over their Twitter account. Special thanks go to Tracey for her support throughout, which helped us take our content to the next level. Finally, we would like to thank everyone who interacted with our posts on the day and helped to spread the word.
Catch up with our work on Twitter at @salfordrads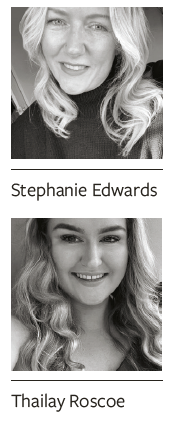 Tips for a successful Twitter campaign
Our best advice would be to plan your day in advance with realistic deadlines, to share your ideas with colleagues and peers, who will be able to proofread and raise any further questions you might not have thought of, and to think about how your information contributes to the profession.
We have both thoroughly enjoyed having the opportunity to work with colleagues in the radiography community in creating and sharing informative content. We hope that our journey will inspire more people to organise social media campaigns in the future.