The Society's Annual Delegates' Conference (ADC) will return next year, running from Sunday 23 - Tuesday 25 April 2023 (location tbc).
***Please save the date!***
For more information about the conference, please see the FAQs below or visit the ADC websection.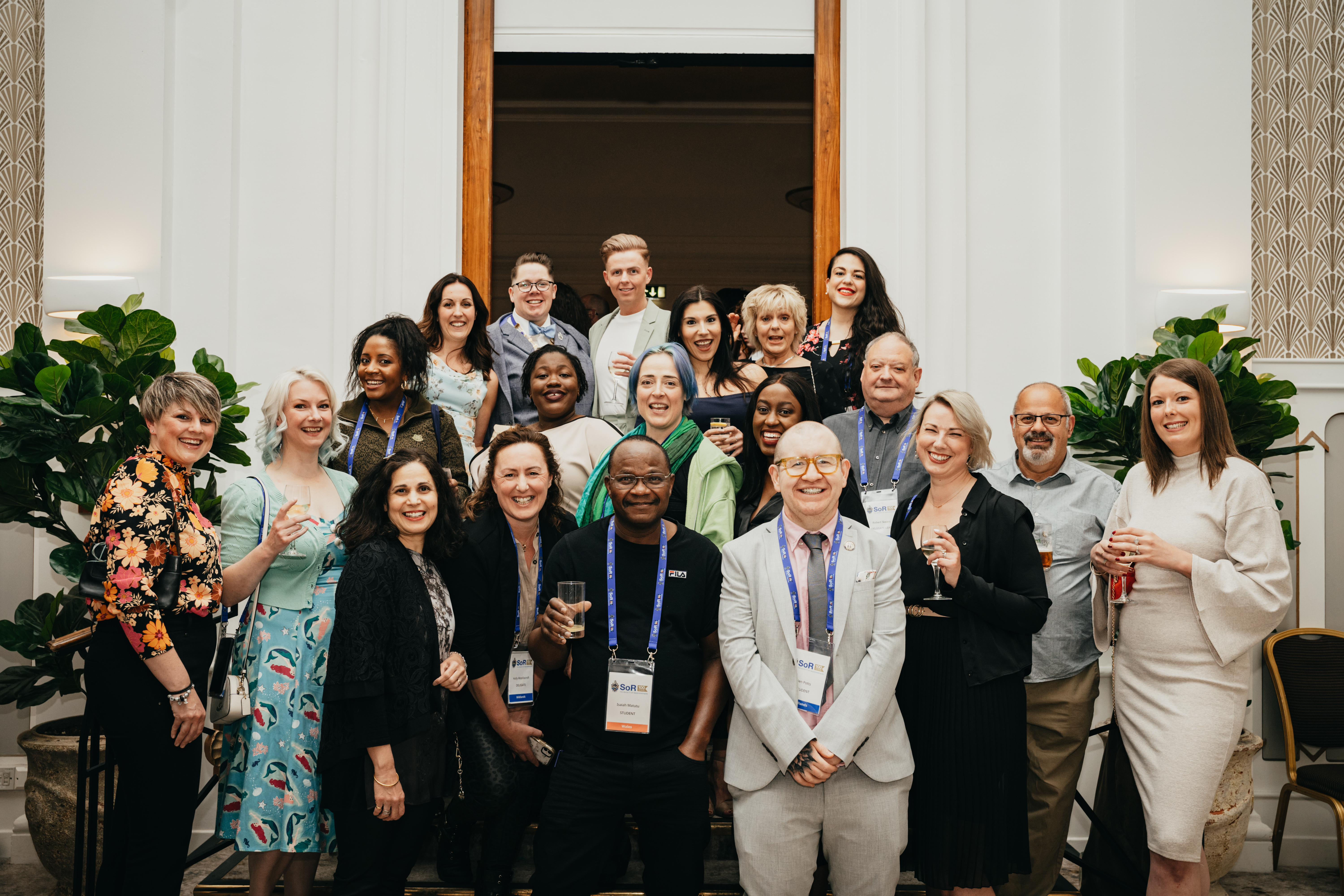 Image: Members relaxing at the President's Drinks Reception after the first day of ADC 2022.
What is ADC?
ADC provides members with the unique opportunity to help shape the strategic direction of the Society, and wider profession.
Each region and country can propose motions and send a delegation to the conference.
Motions can be about any topic, and the ones approved by the Delegates Conference Committee (DCC) will be debated and voted on by those at the conference.
If a motion is carried, it will then be taken to UK Council to be actioned.
How can I attend?
All members will receive an email in November asking them to register their interest, should they wish to attend conference.
Delegation leads will then select members to attend the conference in person and form the regional delegation.
We will also be livestreaming the conference and virtual 'observer' registration will be available to all members.
Will the conference cost me anything?
The SoR is pleased to provide delegates with full complimentary conference attendance comprising of:
Two night's bed and breakfast accommodation
Train travel (or flights if appropriate and pre-authorised) to and from the conference
All refreshments, lunches and dinners as provided by the conference venue
When can I register my interest?
In November all members will receive an email (plus reminders) asking for interested parties to fill in a form, registering their interest.
If you have any further questions, please email [email protected]